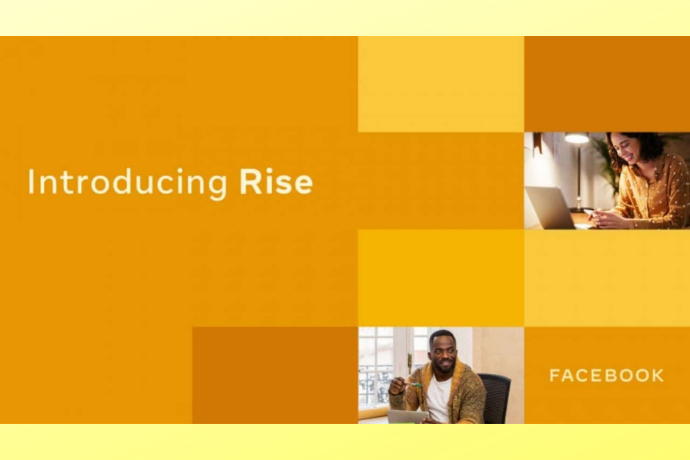 Facebook Launches Flagship Rise in Pakistan to Up-Skill Professionals
Since Facebook is looking forward to completing its transition to Metaverse, it is ensuring that the world is catching up to the trend. Facebook launched its development program in Pakistan as well to upscale the performance of the professionals in the marketing and advertising fields. There is a skill development program of Facebook Rise in which the professionals are trained to keep up with the market trends using the Facebook platform. Jordi Fornies, Director for Emerging Markets at Metaverse, launched this program for Pakistan in an online event. It was a huge event as it was attended by students and faculty members from different universities across Pakistan along with influencers and Facebook's Authorized Sales Partner.
Opportunity for Younger Generation
It is a huge learning opportunity for all Pakistani students as they are about to step into the practical world. There are chances of growth in the professional life if they are part of this program. The advertising community is responsible for ensuring awareness about the needs and wants of society. Their contribution to society needs to be enhanced so that the message of different products can reach the true audience. Universities across Pakistan are seeing and understanding the benefits of the Facebook Rise Program and they are endorsing this program. It will bring a revolutionary change in the marketing perception of the young individuals looking for a career in marketing or advertising.
Learn
Facebook has a goal of ensuring that there is something new to learn from this program. Pakistani community can make use of the tools and techniques that can inspire the younger generations into the field of marketing and advertising. Social media is the new order of the world and Pakistan has a population that can play a significant part in digital marketing. The sole purpose of this program is learning by experience. This will be online for 2 months and during this time, it can be accessed from anywhere with an internet connection.
Grow
Facebook wants people to grow into better individuals who can benefit society in one way or the other. The world is changing at a rapid pace and there are new developments in every field including advertising and marketing. There are chances of growth for the people in the market who are enrolling in this program. The reason is that they are going to get information on Advertising and Marketing from the source itself. Facebook wants to give back to society and this is their way of repaying society for all its growth and success. Pakistan is going to benefit a lot from Facebook Rise program as the professionals are in their development stages and this advanced program is going to provide them with useful insights.
Thrive
Once the people of Pakistan are equipped with useful tools and techniques for marketing and advertising, they can come into the market with a renewed approach. This will make them stand out in the public. Students and even current professionals can use the techniques that they are going to learn in this program can use them to rise amongst the lot. There are a lot of chances of success once Facebook Rise program is over. It is only a 2-months program and once equipped with the necessary techniques, the trainees can thrive in society.
Advertising Redefined
People were badly hit by the COVID-19 situation and they were out of jobs because of lockdown. If the people of Pakistan were equipped with soft skills before the lockdown was effective, the people would have earned a handsome amount of money from the comfort of their homes. Facebook intends to bring value with Rise Program for those people who are dependent on their physical ability to work. If the Pakistani Community is given a chance to develop soft skills in marketing and advertising, they can earn money easily. Facebook wants to redefine advertising and make sure that Pakistan is well-versed with the new concepts of modern advertising and marketing.
Educations.pk is an online educational portal of Pakistan, working on mission to help students; teachers and parents get the right educational updates online.