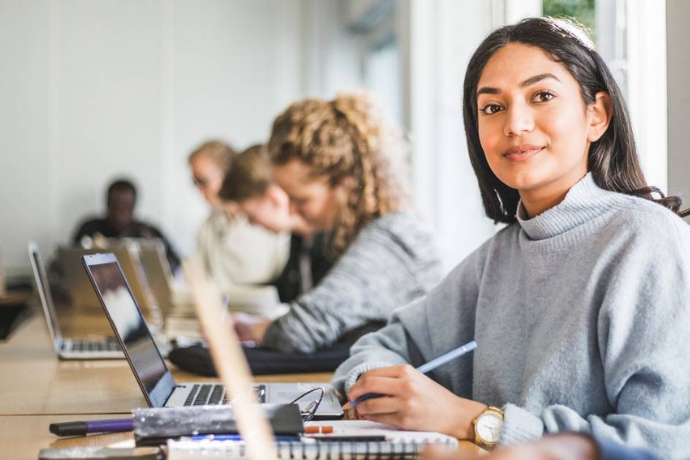 Top 10 success tips for students
Some people think that to achieve better in education, you just have to dive headlong into your books. And so spend hours and hours on the courses, revising them and memorizing them to the core. However, research shows that to be successful in your education, you need a strategy!
Here are 10 habits of highly accomplished students that can help you to succeed. To be a brilliant student requires a balanced routine every day, here are the tips.
1- Be organized
So that seems obvious as a tip, but it's important to be organized. It is even one of the 10 most important habits of the perfect student for success. And by that, I mean being diligent in class, being up to date with your work, working regularly every day. But above all, plan and visualize all of your tasks on a schedule.
But it's important to be organized. And make it part of your daily routine. Performing a set of small tasks every day will make you move forward more steadily in your work. And you will avoid facing "last-minute moments" where you have to do work that you have forgotten. Or even avoid making last-minute revisions.
As a result, it also allows you to be more comfortable and to feel gratified by your work done every day.
2 – Participate in class
Many students, especially in the first years of entering university, are shy. And that can be crippling. It is important to be an active student and participate in class. This allows you to improve your speaking skills as you go, that is something very important later in professional career. Do not hesitate to share your point of view on different things.
Another advantage is that it allows you to immediately clarify if you have any doubts about a concept! Over time, it will also help you feel more comfortable and confident throughout your studies.
3 – Support fellow students
It is often observed that during studies students are the most idiosyncratic. However, this is wrong! So it is true that these are rather stressful studies, where we tend to focus on ourselves.
However, taking the time to find out how a classmate is doing with his studies will allow you to help him if you master a subject better than him and vice versa. Do work sessions together, exchange your views on different topics? This will allow you to nurture better quality views for your assignments.
4 – Work intelligently
Working a lot doesn't have to mean working well. Every student has the right to have a work schedule that fits perfectly into the daily routine. Learning doesn't just mean reading your course 200 times and all your social life may come to a bare minimum. However, you must adjust the study sessions that suit you best.
5 – Know your limits
Students need to know their limits like a sportsman. It is like knowing how to take breaks at the right time. Avoid working long hours which can be counterproductive and tiring.
Sitting in the library from 9:00 a.m. to 7:00 p.m. with just an hour's lunch break doesn't mean you've worked 9 hours. If you have spent your whole day at the library for an actual review time which can be 3 or 4 hours and without having had any side activity. So a successful student is not a student who is a bookworm.
6 – Have the desire to learn
As they say, you have to "make your passion your job". We must nurture our interest in the field of study that we are doing and must focus on it passionately. If we are not eager about the subject we are studying then we are not passionate about it.
7 – Have a "life" outside the campus
It is important to have activities outside the campus. Spend time with friends, family, and exercise. This allows you to have a balance between your studies and the rest. There is no question of sacrificing your social life for your studies, nor your studies for your social life.
8 – Do not neglect your health
And this is something that may seem obvious, but a lot of students do not pay attention to their health. It is important to get a good night's sleep and eat well. And that's why it's important to be organized! So it will influence all the aspects of your life. By being organized, you won't sacrifice those hours of sleep to finish an assignment. Or skip a particular meal to continue revising.
9 – Don't be too hard on yourself
You receive a bad mark for an exercise and you question everything. You criticize yourself fiercely. Getting a bad grade isn't the end of the world. Remember that studying is a whole process. A bad grade is an opportunity to start again, to analyze your mistakes, and therefore to do better for the next semester. And this is where we see your progress.
This progression should be your source of motivation. You know inside, that you can do it and motivate yourself to do it. However, failure should not "undermine" your confidence.
10 – Set written goals
You need to visualize your success and your goals. You have to know where you are going and how to achieve it. It is better to segment your objective into small daily achievable goals. Do write them to stay focused and to be clear of what you are doing.
Student life is the first chapter of your career; it is the start that if done rightly, would help you in every way of your future life.