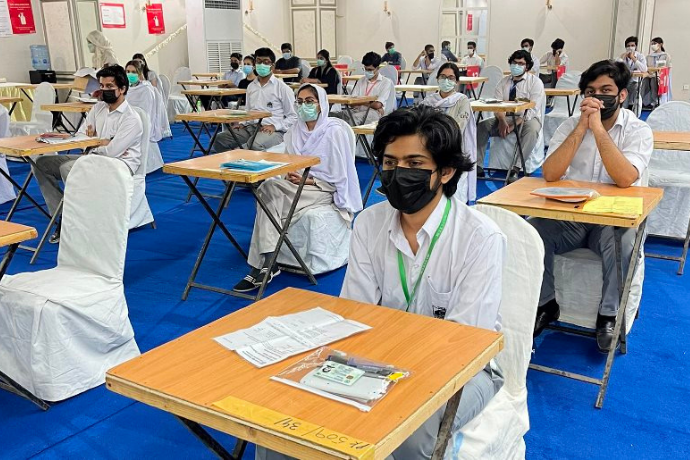 Quick Guide to Choosing Subjects for O-Levels in Pakistan
In Pakistan it is hard for students to choose their subjects in O-Levels. Unfortunately, they are unable to find good counseling as well. Parents may or may not be well-versed with the education sector and they are unable to provide a clear path for their children's future when opting for O-Levels in Pakistan. It therefore, poses a threat to the societal upbringing as  students are unable to define a clear picture of their future.
Courses
In Pakistan, there are different categories of courses being offered to the students. And the student must choose at least 8 subjects to clear their O-Levels in Pakistan. It is in line with the country's matriculation system as the O-Levels students have to get equivalence certificate later in their educational life.
The categories of  courses being offered in O-Levels are:
Compulsory
Students are bound to take these courses because these subjects are mandatory according to the law in Pakistan. Urdu is the national language of Pakistan and it is, therefore, compulsory for the students to take up this course. English is the official language for Pakistan and it is also one of the most spoken languages in the entire world, therefore, students are bound to learn English. Mathematics is the basis for business, science, and even humanities especially when it comes to research. It is, therefore, mandated by the government of Pakistan. According to the constitution of Pakistan, all Pakistanis must have sound knowledge of religion and country. The exemption of religious studies is only given to non-Muslims. This is the reason that Islamic and Pakistan Studies are a necessary part of the curriculum.
Science Group
Students have a choice of two different combinations in this category. One group of science includes Physics, Chemistry, and Biology. Whereas the other group is Computer Studies instead of Biology. It is solely up to the students to choose between the two as both of them lead to a completely different direction in the future.
Business and Commerce Group
Students hardly understand the importance of choosing business studies at an early age. It is one of the major problems in Pakistan as the students are not guided in this direction. O-Levels has to offer business and commerce groups the crucial fields where  students can learn about business at a grass-root level. They can use their knowledge of economics, business, and accounts in the future to guide themselves into successful careers.
Humanities Group
Humanities is another group that is sometimes completely neglected while choosing between different courses for O-Levels in Pakistan. Students who are good at humanities can excel in multiple fields including English literature, sociology, anthropology, and fine arts. There are greater chances of success if these subjects are chosen at a primary level. As the students move onto the next level, the studies in these fields become more advanced and it is difficult to catch up with the concepts.
Choose According to Your Aptitude
It is important to get your aptitude tested before going for O-Levels in Pakistan. Students must choose wisely as it is going to define their future career path. If one can get information from their peers or some professional that can provide a clear path, one should not be hesitant to take the advice. It all comes to the personal choice of the students and what intrigues them as this is going to have a positive impact on their lives in the future. The students must not be burdened in this case and should receive proper counselling. Parents also need to understand  their children's strengths and preference and they must encourage them to choose subjects for their own good. O-Levels is a primary step towards the future career direction. It is better if the children decide for themselves  and they will feel secure in their choice.
For more help read our blog