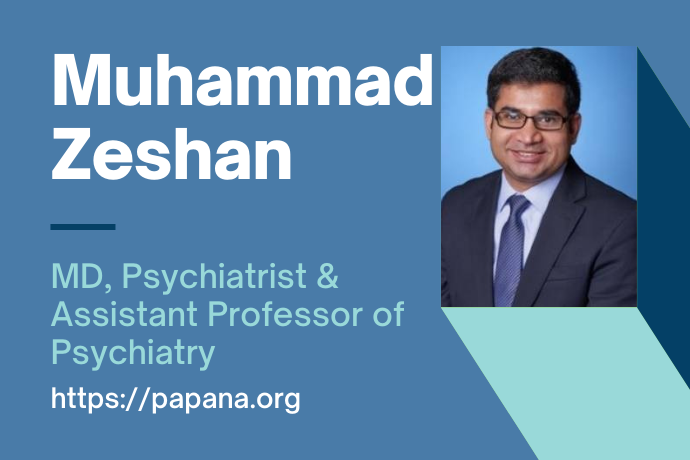 Muhammad Zeshan, Assistant Professor of Psychiatry
Zeshan studied in Pakistan, and then embarked on his journey into psychiatry in the United States. Thus starting from Multan, he completed his residency in New York and joined Harvard Medical School. For more information, visit Muhammad Zeshan's LinkedIn profile.
He has received numerous awards, published 2 books and presented workshops at national and international conferences. He enjoys coming to Pakistan for his research and to provide his support for the mental health sector of Pakistan.
PAPANA
He is also part of PAPANA, a great initiative for supporting students in the field of psychiatry. It promotes, "Scientific development and education in psychiatry to improve the quality of psychiatric care in USA and Pakistan". You can read more about PAPAN here.
Their main purpose is to support new residency applicants locally and from Pakistan in their residency application process. Watch the Youtube video for Zeshan's detailed information about the purpose of PAPANA.
Before going to medical school, he worked at his father's restaurant. After reading child Dr. Haim Ginnot 's book on parenting skills. He has piloted the Infant-Parent-Mental Health Training in Pakistan in collaboration with his mentor Dr.Harrison from Harvard. Together they taught a virtual psychotherapy course in collaboration with Boston Psychoanalytic Society & Institute (BPSI) and Higher Education Commission (HEC) of Pakistan and University of Karachi.
A Pride for Pakistan
His education and experience reflect a well-qualified and well-experienced psychiatrist yet he was humble when I spoke to him.
Zeshan is a source of pride for our nation. With such amazing qualifications and experience, he has so many opportunities in the US, but he continues to make contributions in Pakistan, both physically and online. He may not have been able to visit his homeland due to the pandemic, but he still returned the favor by giving webinars, online conferences, etc. Talking to him reminded me so much of this quote:
"The higher we are placed, the more humbly we should walk"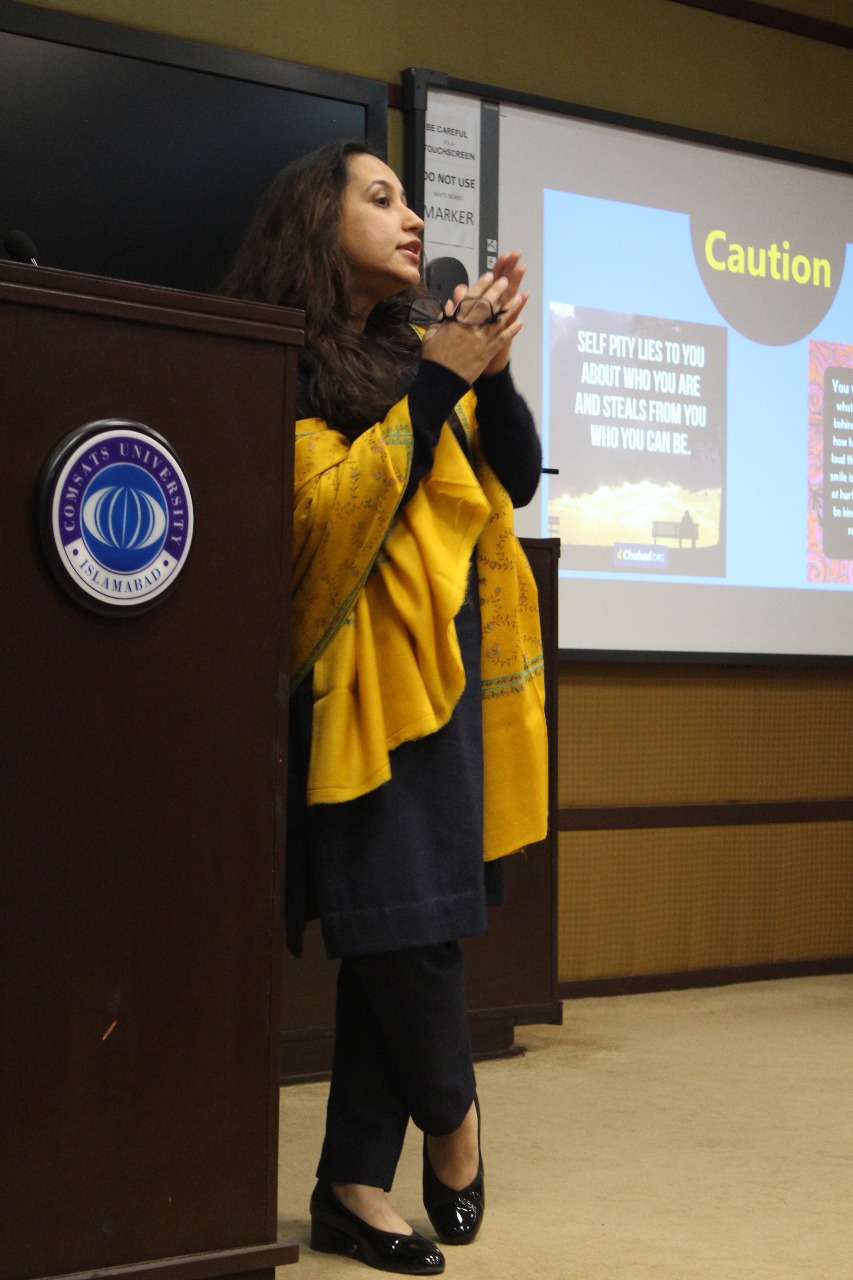 Educationist, researcher, writer and a passionate learner from Islamabad. She has been working as a freelance writer for more than 10 years now. From academic to content writing. Finally, she is doing what she loves; writing for education. You can reach her at editors@educations.pk