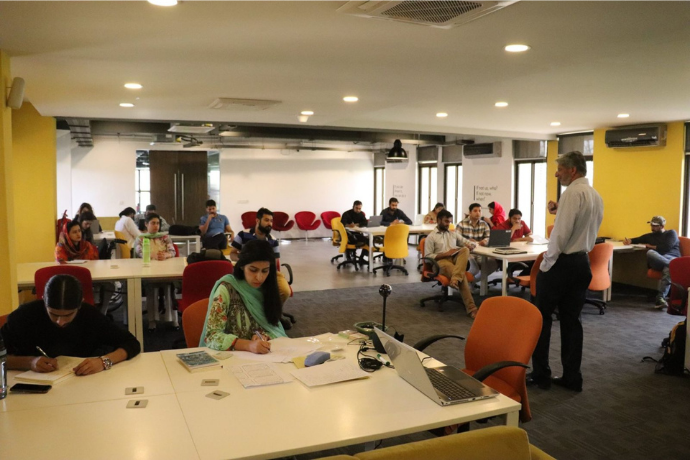 Virtual assistant jobs that you can do from home
Virtual assistant jobs are growing with remote work and affordability for companies. More businesses are now looking for virtual assistants to manage their tasks. You can do many Virtual Assistant jobs from Pakistan.
What is a virtual assistant?
A Virtual Assistant (VA) is someone who provides remote assistance to businesses. Virtual assistants perform different tasks and jobs from a remote location.
What is the job of a virtual assistant?
As an assistant, you will be asked to perform different tasks (for example administrative and/or office tasks) no matter where you are. The tasks to be carried out will of course depend on the size of the company and its needs.
What does a virtual assistant do?
Anyone who can help with the tasks that a business needs can be a virtual assistant. As an assistant, you will offer services to your clients in their day-to-day work. The needs of your customers will depend on whether they are a large or small company, a blog, or a personal brand. They will also depend on the size of your business and the needs of the moment.
Each virtual assistant can offer very different services to each client. Even the same person can offer different services to different clients since each client has unique needs. The best thing you can do, especially when you are starting, is seeing what you like and specialize in it.
A few virtual assistant jobs required by companies
1. Amazon Virtual Assistants
Amazon virtual assistants help Amazon store owners in the management of different tasks. For instance, they hunt products, manage logistics, create listings of new products, advertise and do inventory management.
2. Email management
Email management is a basic skill that most people are fully trained to do. It is also one of the biggest problems that busy entrepreneurs need to solve, as our inboxes today are overflowing.
Managing email implies that you will access your client's email inbox and organize and manage emails for your client.
3. Blog management
If you are familiar with WordPress, or even if you are not but are a fast learner, you can do all kinds of blog management tasks. Many entrepreneurs and small businesses hire virtual assistants to write articles for their blogs. Many daily administrative tasks are related to blog management, such as improving the images of an article or simply updating information.
There is no limit to the work that can be done on a blog, but these are some of the tasks that a beginner virtual assistant can ask and that you could start training on.
4. Graphic design
Many people who are in the virtual world and have businesses understand the importance of good graphics, but they have no idea how to create them. If you are trained in the design area and/or you know free graphic design services such as Canva (it is quite intuitive and you do not need to be a professional graphic designer to use this tool) you can offer graphic design to your clients.
The key to getting a job doing graphic design as virtual assistance is to have a portfolio of graphics ready to display and use at any time – a portfolio. Once you understand the types of graphics your ideal clients will need, you can make 2-3 samples for each of them, so they will see that you can create a strong corporate image for them relatively quickly.
Take a look at some of your favorite companies and blogs, understand what types of graphic design elements they use, and see how you could create similar graphics.
5. Transcription
As more and more people do visual and auditory things like YouTube videos, online classes, podcasts, webinars, and courses, the need for transcription services grows.
Transcription is something that many people can do. No specialized skills are required, although you will do much better if you can type quickly and know how to use some useful transcription software.
6. Customer service
Customer service is a colossal area to work from home. It has been a highly sought-after job for years and can now be done remotely. Whether you want to work for a company or start your own, customer service skills are necessary.
There are tons of online sales-based businesses that need customer service representatives, and there are many people with natural soft skills who can pursue it.
Today, customer service has gone from being over the phone to being done through emails. With which, working from anywhere is much easier. You will not even need a place that is quiet if you don't have to answer the phone.
7. Social media management
If you love social media platforms like Facebook, TikTok, Instagram and feel like you can produce interesting posts, you might be interested in becoming a Social Media Manager.
This task is one of those tasks that many business owners feel they should be doing, but few have the time to do it consistently. Therefore, it is a good opportunity for you to take over that job.
8. Content creator
Are you one of those who love to create, select and edit videos? Maybe you just have innate writing skills. Then you could start a virtual assistant business as a content creator.
Creating content is time-consuming, and most companies have so many tasks that they do not have time to devote to this. According to data from several companies, content production is one of the most outsourced tasks in medium-sized companies.
9. Finance
If you have any prior finance and accounting experience, this could be a lucrative management niche. Almost nobody likes numbers, especially creativity, so if you have experience and knowledge you could offer accounting services.
Pakistan is a country with good literacy rate, large availability of human resources and excellent IT infrastructure. These are the resources favorable for a virtual assistant job market.