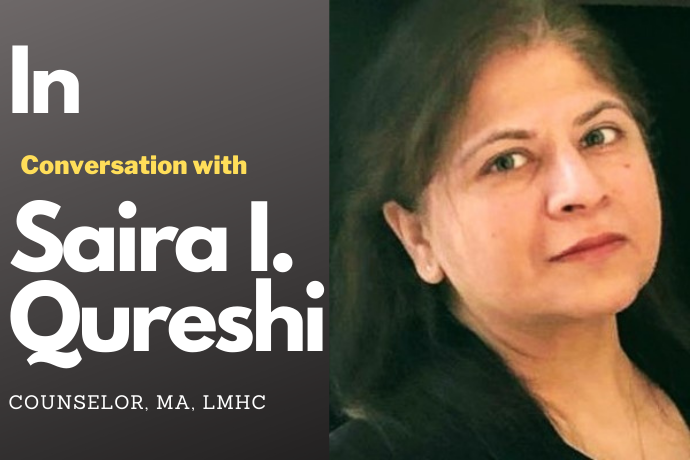 Mental Healthcare Clinician and Educationist
About Saira
Saira Qureshi, MA, LMHC, is a licensed mental health counseling clinician in RI, US. She has taught psychology, child development, and education courses at community colleges and universities in North Eastern, Mid-western, and New England states. She also has online teaching experience.
"I offer teletherapy and group counseling. Most recently, I completed infants, early childhood, and parents'/caregivers' mental health postgraduate fellowship from the University of Massachusetts, US. I hold a master's degree in Applied Education Psychology from NYU with concentration areas of measurement, assessment, and evaluation.
I completed a post-graduate advanced counseling program followed by a clinical internship and then began practicing in community mental health as well as private group outpatient mental health counseling and psychotherapy practice."
In the research area, she has worked with multiple grant-funded research project teams at various universities. Her research interests are in the following research topics:
Islamically-informed psychotherapy interventions,
Depression, anxiety, grief,
Developmental disorders,
Secure attachment and effective, enriching parenting, pre-and post-partum depression in expecting mothers with multiple children,
Child & adolescent psychological (life-span) development,
Neuro-cognitive developmental disorders,
Psychanalytic and relational play,
Experiential interactions,
Expressive arts therapies with children & adolescents,
Mentalization-based therapeutic interventions with children & adolescents and parents/relative caregivers,
Effects of nurture and environment on growing children & adolescents,
Character and personality development into adult years,
Mind-stimulation therapy techniques,
Effective teaching and learning strategies with an emphasis on narrative construction,
Creativity and intelligence,
Evolutionary biology,
Meaningful centered psychotherapy in the context of existential questions,
Consciousness, mindfulness, and spiritual psychology correlates,
Transformative resilience,
Psychological health impact of ecological psychology (psychological effects of minimalist,
Nature living,
Emotional wellbeing,
Spiritual health as a function of positive relationships with natural environments (caring for plants and animal species),
Behavior problems in self-care skills,
Dual diagnosis /substance use disorders interventions,
And integrative mental health care.
In the professional skills development area, her research interests are individual differences, diversity, equity, and inclusion in education and helping professions, cross-cultural and multicultural counseling awareness and competencies, ethics in psychological services practice, professional development, mentoring and supervision skills and training, and self-care in healthcare professionals.
Saira's personal growth as an individual
"Over the course of my own academic and professional careers related experience, the need for immigrant students and young adults' supports in their academic and career trajectories has led me to focus on raising awareness about protective factors and societal as well as self-care/health risk factors for youth and how families, institutions, and communities can support the youth to stay safe and grow into healthy young adults."
She is inspired through her collaborations with academic research groups for developing innovative and effective bio-psycho-social-spiritual interventions specifically for the young-aged clients in the context of life-span development.
She hopes to facilitate self-reflection and emphasize strengths-based approaches in education excellence and advancement and seeking mental healthcare.
"I regularly engage in academic and professional development groups working towards scholarly dissemination of counseling and clinical psychology knowledge and currently I am organizing to offer manual-based process and support groups for counseling cancer patients, individual women, and relational dyads with complicated grief/trauma experiences, as well as groups for Muslim adolescents, young adult children & parents in local and distant communities."
Q1: What are your aspirations?
"Educations.pk is a great effort and accessible online reservoir of credible, professionally offered knowledge to connect with supports for students and parents/caregivers with information on appropriate educational programs, scholarships, including for differently-abled and special needs students. Healthcare and mental healthcare professionals, as well as educators, can offer a great deal of helpful information through presenting at this site to further support students and parents/caregivers."
In this regard, through educations.pk, she hopes to offer continued support to students, parents/caregivers, colleagues in the education and mental healthcare fields in Pakistan. By sharing her behavioral counseling & psychotherapy practice skills and knowledge, experiences in higher education teaching, and psychological/ behavioral research expertise, she hopes to further support and strengthen student-body and youth of all age groups in Pakistan.
Q2: Why do you think we need psychological help more than ever today in a world where everyone has numerous facilities at their fingertips?
"Based on regional, national, and international studies conducted with available mental health survey data obtained on population samples from Pakistan, the identified rates of mental health disorders are quite concerning.
Though there can be both the genetic and environmental risk factors /reasons for the prevalence of psychological and emotional problems in all age groups and both genders, a focus on changing behavioral patterns in the self and in the surrounding environment are key aspects of moving towards favorable changes in the relational dynamics in any area of life – private or public; familial/personal relations, professional, community, cross-communities, natural environment, spiritual, and so forth.
It is a recognized fact that, unfortunately, not everyone can easily go to a psychiatrist, psychologist, and mental health counseling professionals due to a variety of reasons: inaccess to services, financial difficulty to pay for fees, handicap/disabilities, stigma caused by familial or societal hesitation, and lack of knowledge about the usefulness of good available professional help.
As such, it is crucial that at least for people who have internet access, they can make use of reliable, helpful mental health awareness information and obtain guidance about psychological support services currently available for youth, parents/caregivers, families, educators, and education administration professionals.
With still the need for much greater improvements in Pakistan's mental healthcare access and delivery systems being unfulfilled, and equitable access to good higher education in the country being ever-present, the least amount of effort that one can confidently invest in is through the availability of well-run online resource guides such as educations.pk.
Until a readily accessible, professional, ethical, and effective mental health supports, and services system is not nationally available for all sub-populations in Pakistan, online support services focused resource is a viable alternative method for reaching thousands of individual students and parents/caregivers for gaining reliable educational information support in a timely manner.
To address these issues and in some little ways to compensate for this void, it is necessary that every good resource – which can be pooled together online – is well-utilized to provide educational and psychological services related information to individuals and families in need of these support services.
It may not always be possible – especially as we are experiencing now with the pandemic – to offer information and support groups in-person or arrange for institutional and community gatherings for sharing resource information and for educational seminars. Instead, online resourcefulness is the only alternate way to gain such information and make good use of it.
Therefore, it is advisable to visit educations.pk website periodically and benefit from its content, inshaAllah."
Read more about her here: Saira Qureshi, Counselor, Providence, RI, 02903 | Psychology Today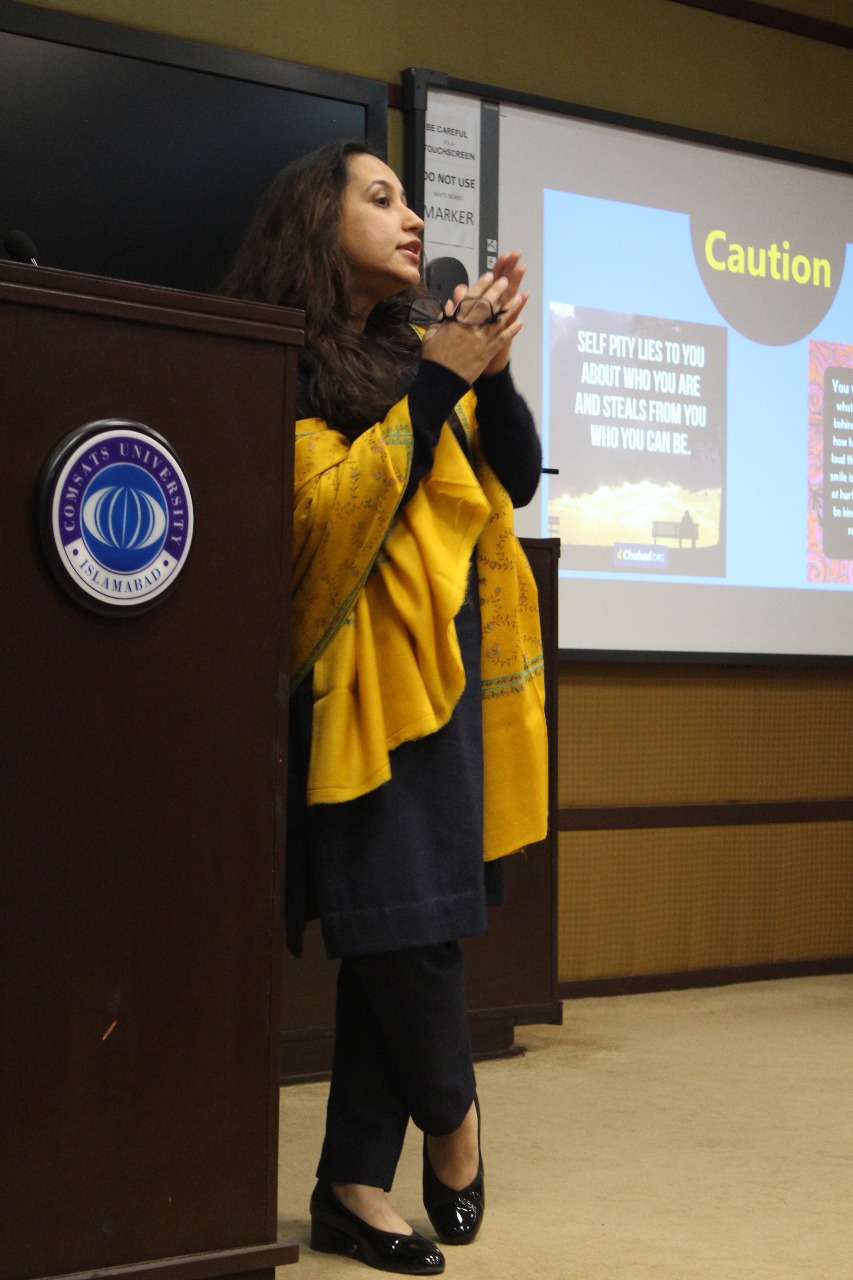 Educationist, researcher, writer and a passionate learner from Islamabad. She has been working as a freelance writer for more than 10 years now. From academic to content writing. Finally, she is doing what she loves; writing for education. You can reach her at editors@educations.pk