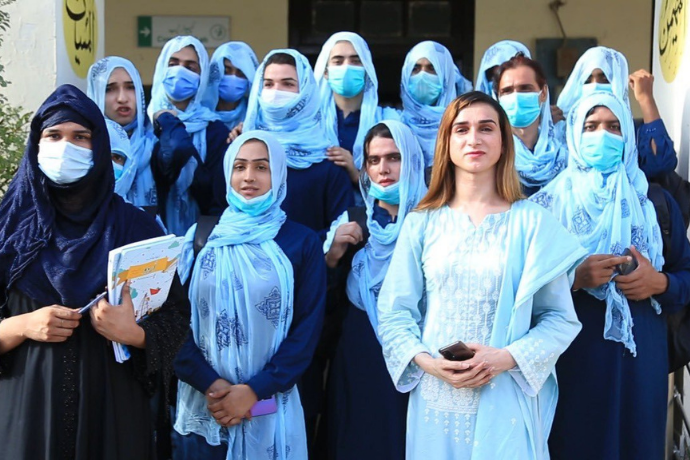 Pakistan opens first school for transgender
Very like the stance that there should be equal employment opportunities for all, education too should be available to everyone despite of their social background, economic class and also their gender. Being able to get education should be a human beings basic right and this is supposedly one of the responsibilities of the standing government.
Transgender community in Pakistan
Pakistan has taken a very good step in this regard and has opened its first school for transgender women which is funded by the government. The transgender women, also called Khawaja Sira or the third gender has been insulted and bullied since time immemorial. They have never been given a chance to study in the main stream education sector as the stance of this overly conservative society is that the transgender community does not have the right to get these basic rights including education. In fact this transgender community has been shunned by the society, as a result they are forced to earn their living through dancing, begging on streets or prostitution and escorting sex work.
Government's step towards education for all
In this regard, the education minister Mr. Murad Raas has vowed a slogan that 'education is for all' under which this step of opening the first transgender school was taken. The school was opened in July, 2021, in one of the main cities of the country, Multan. The school will not only provide basic education, but also vocational training and is staffed by transgender teachers.
On the first day of the school, 18 students were enrolled. Mr. Muraad Raas said that they will ensure that the school is provided with everything is required. More students are expected to enroll in the school where classes from grade 1 to 12 will be offered, in addition to vocational education as well. Moreover the education minister has promised to make such initiatives in other cities of Pakistan in future also.
This step of the first transgender school was welcomed whole heartedly by the human right activists and they appreciated the government's step towards education for all.
Change of mind set is required
Earlier this year, in Islamabad, the first transgender madrasa or the Islamic school was also opened in Islamabad, however, due to the taboo of being transgender, this community still has to face a lot of abuse and stigma. It is significant that we change our mind set. People in this society need to understand that there is nothing wrong in being from the third gender, it is the Almighty's creation and He does what He wants. There are a number of activists that are being vocal on this and bringing the problem to the table so that a solution can be set in and this transgender community are given their rights as they deserve.
In the present age, where there is such a turmoil and mayhem, it is of prudent importance that this disconnect in education is resolved. Everyone, including the transgender community needs to come forward and work for the development of Pakistan and for this, this community should be given equal education and employment opportunities. Only then will our State be able to reach heights of sustainability and development.

Content writer, educationist, teacher, researcher, social media manager, and a SEO from lahore. She has been working as a freelance academic and non-academic writer for more than 10 years now. She has a passion to learn new things and has a knack for writing and she combines both things to produce write ups she pours her heart out in.