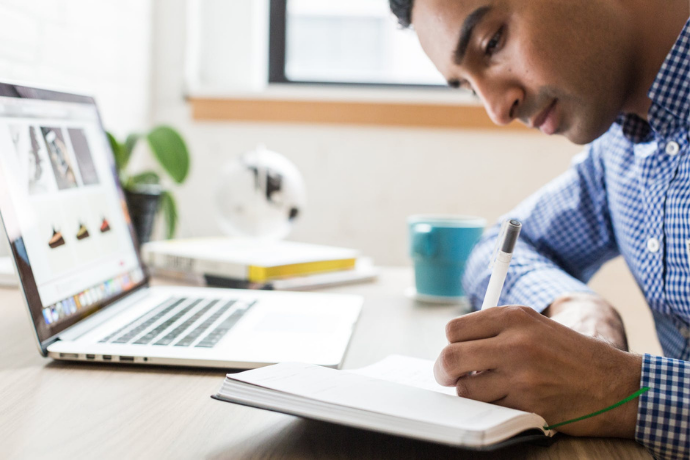 Adult Students' Success during Pandemic
For the adult students finishing their postgraduate degree programs or studying for qualifying licensure or professional certification/recertification exams during the pandemic, having a truly supportive, positive, and strong marital relationship is one of the single most crucial elements. Along with maintaining self-care, and emotional and psychological robustness by seeking additional reliable social supports, a conducive study space can be created at homes which adult students can benefit from, to stay on course towards completion of their studies.
Pandemic has, undoubtedly, introduced another layer of a risk factor for working adults – that of being under health threat for themselves and families and being constantly worried about pandemic-related fears resulting in the stressful environmental cause of concern and uncertainty. While working, providing for, and raising a family, it is naturally overwhelming for individuals as couples/life-partners to keep a positive perspective all the time. It can get particularly overwhelming, around the completion of their graduate studies.
This article offers few recommendations for adult students completing their studies or studying for exams.
Time organization
This is the foundation for creating time-space to divide the day into a practical and healthy routine for health, relations, studying, and work hours, along with spiritual engagement and time meditating in nature. See the recommendation for study time organizing ideas.
A supportive spouse and positive marriage relationship
With spousal support, an adult graduate student or professional studying for qualifying licensure exams can stay on track, have the motivation to focus on their studies, and complete the studies successfully in a timely manner. The key is being able to establish and maintain a healthy balance in personal life, studying, and work commitments.
In couples, the non-student spouse can prove to be sincerely instrumental in offering required help and support which the adult student life-partner as an individual – and if there are children, as a co-parent – will need.
To avert emotional and mental stressors and gain agility of the same, it is important for the couple to always communicate and have a team approach to making choices and decisions which impact their marriage, children, work lives, finances, and household while ensuring timely completion of studies.
For achieving these goals, cooperation and care extended between spouses (especially when both may be studying in the same or similar postgraduate degree programs or for their qualifying exams) will be immensely helpful for both life-partners because of a similar time commitment for studying. Although they will need family and friend's supports along with advisors and employers so that they could complete their degree programs or take the necessary qualifying exams efficiently and only be minimally stressed or overwhelmed. For the supporting spouses, helping in meeting academic and professional qualification goals of the adult student life-partners will make for cherished memories for the triumphant couples. As spouses remain caring friends and stand by as strong pillars of support, even the most unexpected of obstacles will not lead to giving up on academic or career goals.
Self-care routines
For working professional individual adult students who are married and may have one or more children, having a family demands being in good health – that is imperative before they can add additional complex goals of postgraduate studies or sit to prepare for qualifying exams. For anyone to be successful in managing competing demands on personal time and energy, and financially invest in further studies, health is an expensive premium to have and preserve. Sleep, diet, water intake, exercise, and stress management coping strategies – all fall into self-care.  Please see detailed recommendations for self-care below.
Recommendations for organizing time, seeking spousal support, maintaining self-care, and other social supports:
Establish a good routine for self-care: healthy regular diet, water intake, restful sleep, exercise, and stress management.
Organize weekly and monthly financial and household tasks and complete them. Make daily lists of sub-tasks to complete on a daily basis – book chapter readings or review to complete, notes or a portion of a dissertation written, research data analysis, report writing drafts, timed online simulated test-taking, or time for additional formatting of the document, etc. Check them off as tasks get completed to self-motivate based on evidence of productive studying routines.
Communicate positively with your spouse and share your requests for time to focus on studying at set times during the day and at night.
Ensure that, any typed-up research notes are backed up and do not get deleted, unintentionally, from computer/ laptop. Keep books and written notes in a safe place away from commonly lived-in areas around the house.
Secure essential electronic tools such as your laptop, desktop computer, and cell phone to prevent their damage from spills, drops or someone accidentally stepping on them.
Set specific times for conversing about issues and problems – not around meals and at bedtime. Care arrangement for special needs child, elderly parent, grandparent or relative adult sibling; financial and budgeting limits; conflicting work schedules between the couples' work hours; getting the car repaired or coordinating house repair construction, and obtaining or sending official time-sensitive documents – all of these responsibilities would require preplanning to avoid stressfulness.
Encourage children to take age-appropriate responsibilities around the house.
Ensure that the children have their own quiet studying time so that the parent can focus on their education research project.
Year-round, follow your productive spiritual goals, past times interests: prayers, Quran recitation with translation, dhikr, duas, reading, music, or making something in arts and crafts, carpentry, baking, or embroidery. Seasonally, playing tennis or another sport with the family. This is good for staying active and getting outdoors in between study block hours.
On daily basis, take some time to distract and recharge by gardening and playing with house pet animals and feel the joy and love gained from caring for them.
Stay connected with family relatives and friends while politely yet firmly asserting time commitments for independent studying and study retreats at home – which means, adult students will not be pressured to partake in all usual social events and gatherings, nor will they be made to feel bad about themselves for not attending the family events.
Seek help from family elders or siblings and sibling -in-laws with childcare and household tasks when you really could use the help for you to stay focused on studying.
Seeking additional social supports
Each type of study program or exam (licensure preparing/qualifying exams abroad for medical students and nurses, technical recertifications exams for engineers and accountants, teaching exams, foreign universities-based postgraduate degree programs' research thesis, and dissertations or professional certification exams) will demand considerable time commitment during the preparation phase and demand singular concentration of the adult students. As such, it is always wise to begin pre-planning and preparing earlier for upcoming exams or research projects.
All rigorous graduate degree programs at accredited universities have strict expectation requirements for commitment to postgraduate studies. It could be a master's degree program or doctoral program. Adult professionals may be taking qualifying licensure exams recertification exams in a few weeks or months to keep their work licenses active or to apply for new licensure.
Adult graduate students can request reasonable time flexibility by contacting program staff and advisors while staying on course and intending to complete postgraduate programs. With employers, for qualifying licensing exams and certifications, human resources can be reached for extension accommodations if necessary and justified.
Still, a good practice is to try to complete the program without taking long breaks or skipping semesters, unless life transitions really warrant such absences and delays in completing degree programs.
Role of friends and mentors
Like with all struggles in life, educational and career goals cannot be accomplished without the help of close family, friends, and mentors. Besides family, friends and mentors can offer great supports for adult students. How can they do so? By offering an optimistic outlook, helping solve a barrier in the process of studying or preparing for exams, and instilling confidence.
As self-studying responsibility and accountability get helped in tangible and intangible ways by better time organization, supportive spouse's presence, healthy self-care skills, and routines and additional social supports, successful completion of educational and career achievements become possible for adult students. Then, of course, it is always worth it to see family, friends, and mentors be appreciated by adult students with their acknowledgment and gratitude. Because of the unconditional supports, they were fortunate in receiving in the form of consistently offered encouragement, motivational support, help, patience, and guidance, adult students can realize their aspirations and goals for completing milestones in their higher education and professional careers.
It is our hope at Educations.pk that adult students, their families, and well-wishers will find this article helpful.  And for the adult students and professionals preparing for qualifying and certification exams, good luck in reaching your educational and career goals!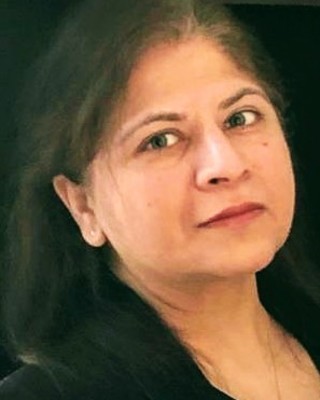 Working with children and adolescents brings up various treatment needs and goals in therapy. Through CBT, DBT, MBSR, PCIT, mentalization based therapeutic strategies and educational resources, role-playing, arts and play therapy as well as self-help worksheets, young clients will be able to develop appropriate expressive skills to share their wants and needs. Parents can collaborate in treatment by proactively learning parenting skills to best engage with their children and adolescents by becoming more responsive in establishing and maintaining secure attachment through consistently building on healthy, nurturing relationships.