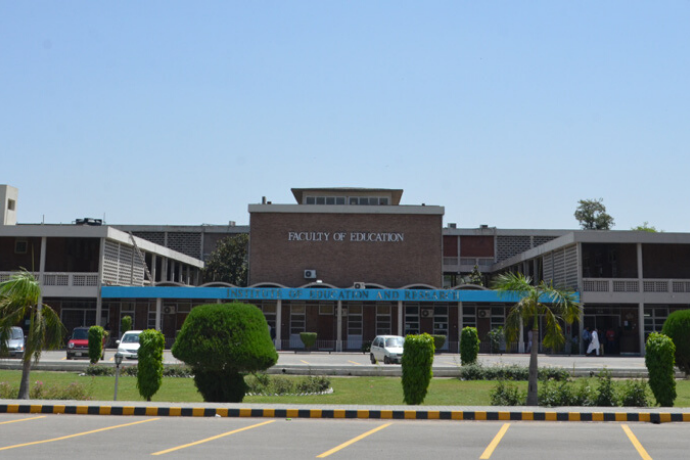 Punjab University initiates special education and training program online given the COVID-19 crises
Punjab government is working on planning and interventions in the education sector to ensure that the students keep going with the education. With the worsening situation in all provinces of Pakistan, especially Punjab and Sindh, it is not at all wise to risk the health of children by reopening schools. Schools and colleges are most likely to remain closed given the situation of the ongoing pandemic. No government can let its educational sector being halted for such a long time without having a sound plan. In this age of science and technology, there is a great opportunity for students to keep their spark for knowledge alive. Online education is becoming popular among the students of all grades.
Other governments and non-government educational institutes and organizations are coming forward in these challenging times to play their part in keeping the education going. One of the largest government universities of Pakistan, Punjab University, has announced its online education program for special children. The project undertaken, by Child Welfare Centre of Punjab university, is a commendable effort for the least looked upon children of our society. These children like many other normal children needed their education to be continued. With this program, they will be able to keep their education going despite the closure of their special education institutions.
What do you need to know about special education?
Special education is the form of learning process designed especially for children having disabilities so that their exceptional learning requirements be fulfilled. Special education services equip these special kids with education and empowerment by instilling the qualities of self-confidence and self-worth in them. These qualities help them excel in life like other normal kids. There is reserved quota in different departments for special persons, so they can earn their livelihood with dignity.
Eligibility for special education services
Not everyone can be enrolled in special education and training programs, only people fulfilling the eligibility criteria are given the services. Following people are eligible for getting special education services and opportunity to apply to jobs on reserved quota:
People having an intellectual disability
Visually impaired
People with a speech disability
People having hearing impairments
Mentally disabled people
People with delayed development
Having a physical disability of any kind
People diagnosed with Autism spectrum disorder.
Other health conditions that hinder their normal functioning
More about the program
Department of special education at Punjab University under its Child Welfare Centre offers several programs for children with special needs. These programs teach Motor and Cognitive Skills, Social Skills, Self-help skills, Language (Respective and Expressive), Functioning Reading, Functional writing, and Problem-solving skills. Punjab University offers certificate on the completion of these studies and training. With the universities being closed, there is a need for these programs to keep going. Children with special needs, in these pressing times, need these programs as they face more difficulties physically and mentally. Therefore, the Child Welfare Centre has resorted to a remote study program to help these children continue their education while staying at home. This remote special education is taking place online and through a YouTube channel which is making it convenient for most of the students to keep learning.
Azka Noor is a member of UNCTAD Youth Action Hub, Pakistan, and a student of Economics and Political Science at the Lahore University of Management Science. She has specialized in Search Engine Optimization from The University of California, Davis. The author is an avid researcher aiming to shape the lives of millions by pursuing a career in Education and Public Policy and digitally impacting lives by developing effective content marketing strategies.