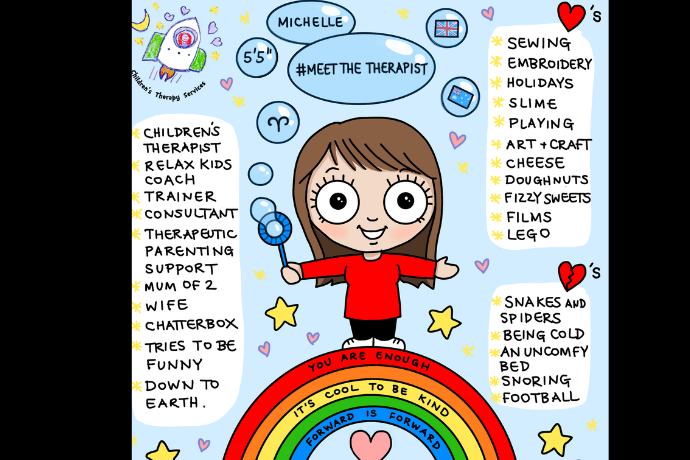 An interview with, Michelle Schofield, from Children's Therapy Services UK
About Michelle
I run a private practice in Rotherham, Yorkshire, UK and hope to emigrate to Melbourne Australia by December 2020. I also deliver training on various topics.
I originally trained as a Social Worker in the UK, and then re-trained as a Children's Therapist offering a range of approaches to ensure that I deliver tailored and effective services for the children and families I support. My qualifications include a Master's Degree in Play Therapy (Leeds Beckett University), Master in Social Work (Leeds Metropolitan University), Masters in Professional Practice (University of Sheffield), Theraplay Informed Practitioner (Level 1 & groups), Filial Therapist, Child-Parent Relationship Therapist (CPRT), EMDR therapist (adult and child) and DDP Informed Practitioner (Level 2). I am also a Story massage Practitioner, Lego Based Therapist, and Relaxkids Coach.
I have extensive experience working with child in foster and adoptive placements, as well as Special Guardian families and this is the majority of my clients. I am particularly interested in early developmental trauma, and I am Trauma-informed in my practice.
Email: info@childrenstherapy.online
Instagram and Facebook;
As of writing this article the website is in development and will be childrenstherapyservices.online
Do you think the internet, especially social media, is a major cause of depression and anxiety amongst teenagers today?
I am aware there was a journal published in 2019 that suggested that teenagers who spent more than 3 hours a day on social media are more likely to develop mental health problems including depression, anxiety, aggression, and anti-social behavior. Personally, I have not completed research in this area.
I promote 'special time' and even if parents/carers have teenagers it's important to spend at least 30 minutes a week (minimum) of uninterrupted time with that child /teenager, to delight in them without being distracted by everyday life. With a teenager it might be sitting and painting their nails, playing on a computer console, arts, and crafts etc.
What can parents do to keep a check on their children's activities online?
My suggestions would be;
· Show an interest in the child's activities
· Have conversations about the apps they are using/know what apps they have on their phone/tablet etc
· Limit usage time
· Take an internet safety training course- lots are now available online
· Know passwords
· Have the computer/internet use in communal area's
· Use parental controls
· Notice any changes in children's behavior, be curious
· Check browser history
· Talk to the child about the positives and the risks of the online world, do little scenarios of what would you do if…..
Some good websites I would recommend:
https://www.nspcc.org.uk/keeping-children-safe/online-safety/
https://www.ceop.police.uk/safety-centre/
https://www.saferinternet.org.uk/
What behavior should parents/teachers consider the starting of some mental illness?
I would encourage parents/teachers to notice changes in children's behavior for example:
· Having trouble sleeping or sleeping more than usual
· Eating less or overeating
· Big changes to weight
· Self-harm
· Saying they want to kill themselves/die
· No self-worth i.e. everyone hates me, everyone picks on me, no one likes me
· Unable to relax or being more lethargic than usual
· Being unable to focus and concentrate
· short-tempered, grumpy or emotional i.e. crying randomly
· Isolating self, not socializing/interacting with friends/family
· Less confidence
· Loss of motivation
· Soiling/wetting
· Night terrors
· Irrational fears
· Low mood
How can we help children who are suffering from low self-esteem?
Another couple of webpages:
https://youngminds.org.uk/find-help/for-parents/parents-guide-to-support-a-z/parents-guide-to-support-self-esteem/
Things I would suggest;
· Reassure it's okay to make mistakes
· Focus on a child's strengths i.e. with younger children you might play detective and catch them doing great things/or play detective to notice their strengths
· Acknowledge their feelings
· Notice and name it i.e. I can see that you look very anxious, and I wonder if that's why you are quiet today.
· Help a child/teenager to express their feeling- this might be through play, art, sand, clay, music, drama
· Make sure your expectations are realistic
· Show and model empathy
· Support their interests/promote their interests
· Ask for help- lots of great services out there will help children such as Relax Kids is a great program for boosting self-esteem.
Thank you so much, Michelle! We look forward to your future endeavors and wish you all the best!
if you are interested in knowing more about Michelle and her work, please visit her Facebook page.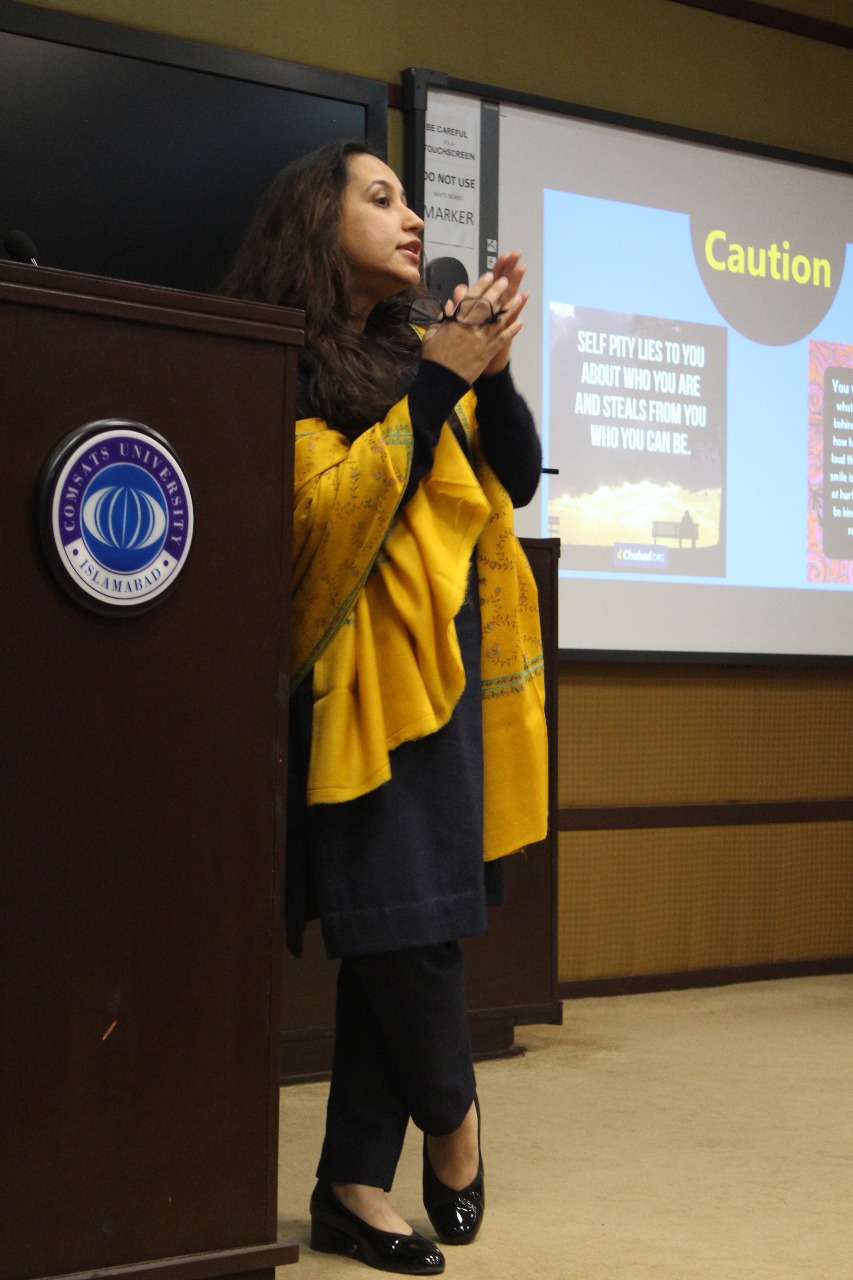 Educationist, researcher, writer and a passionate learner from Islamabad. She has been working as a freelance writer for more than 10 years now. From academic to content writing. Finally, she is doing what she loves; writing for education. You can reach her at editors@educations.pk