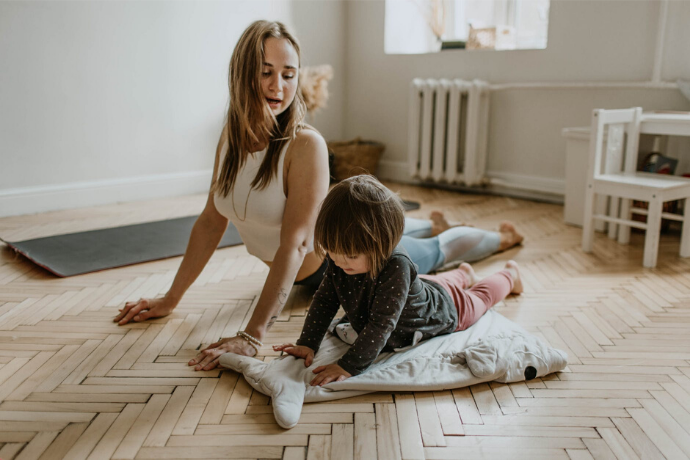 Yoga has been a popular exercise for a  long time. In recent years Power Yoga has taken over the market as the west became more interested in the art of yoga.
Since the yoga postures are quite slow, often people consider it an exercise for the older generation. Furthermore, women are seen doing it than men.
Well, let me remove this myth about yoga. It is an amazing way of relaxing, treating many physical and mental illnesses and also a great way of loosing weight.
I believe that it should become an essential part of school P.E (physical exercise). Children today are becoming quite restless, hyper and mental illnesses are on the rise. To prevent these, yoga is a great way of providing mental peace and well-being. It helps one become calmer and think positively.
It even helps in treating diseases like high blood pressure and diabetes.
There are so many postures one can choose from to suit their age, lifestyle, and problems. Some of the most popular ones are Tree Pose, Cobra, Downward Dog and Warrior Pose. Yoga basically encourages you to concentrate on your breathing. This helps you take deep breathes for a fresh mind and body.
Therapeutic benefits of Yoga for kids:
Flexibility
Strength
Body awareness, balance, and coordination
Attention and behavioral regulations
Cognitive skills and language development
Social skills
Source: https://www.kidsyogastories.com/therapeutic-benefits-of-yoga-for-kids/
A few tips for teaching yoga to kids:
I have taught my daughter yoga from the age of one. In fact, when she was a baby I would help her do yoga poses to enhance her muscle development.
Now she is three and a half and does some yoga poses like a pro! As a mother, you will really enjoy some of the relaxing poses such as Child's Pose, Savasana and Hero Pose and engage your children and husband also. Try doing it in the outdoors for better oxygen supply.
Today we are all under stress and need to find ways to handle that stress positively. Hence yoga poses will definitely encourage you to develop a positive frame of mind and look at things from a better perspective. Teaching children to do this is very important as children are facing stress from a very young age.
Educationist, researcher, writer and a passionate learner from Islamabad. She has been working as a freelance writer for more than 10 years now. From academic to content writing. Finally, she is doing what she loves; writing for education. You can reach her at editors@educations.pk