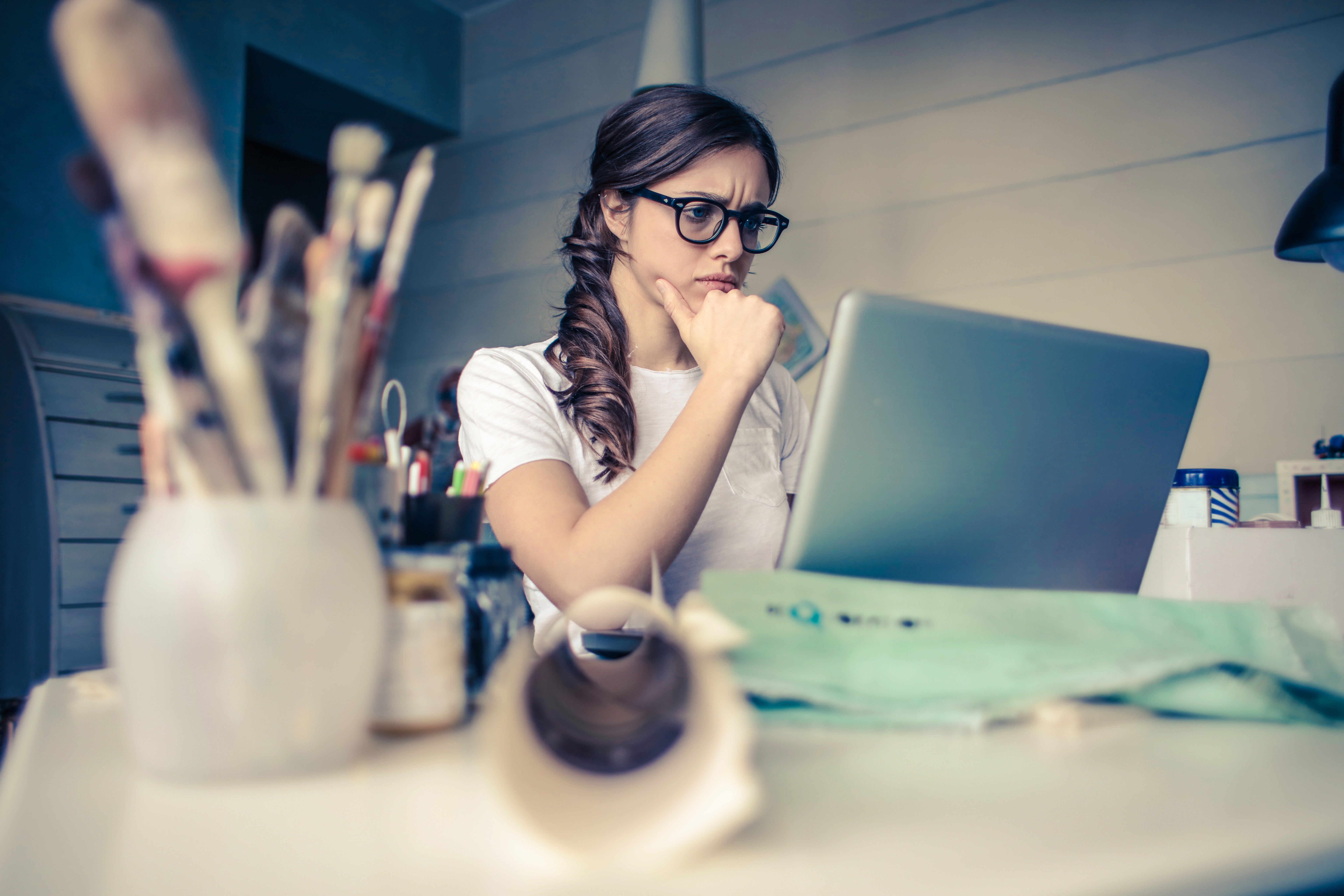 Stress Management Program for students and teachers
Background
The purpose of the program is to minimize stress in the lives of students and teachers so that both parties can concentrate on education. Today our lives are full of stress due to many reasons; political and economic unrest, gadgets and devices, tough competition in the field of education, pressure from parents and peers, etc.
Technology has made life easier but quite difficult at the same time. We do have access to the entire world at our fingertips but then we are struggling to be heard. School management and owners and teachers are working hard to compete with others in terms of quality of education, there is very close scrutiny of parents due to easy access thanks to the internet and finally the bombardment of information from the internet; all have made it very difficult for teachers to keep up with the daily routine of the school.
If Whatsapp allows teachers to share the latest developments in the field of education, it also gives complete power to parents to monitor teachers and questions them frequently. This has put a lot of pressure on teachers.
On the other hand, the student is overwhelmed by technology in terms of entertainment, socializing via social media and they can simply copy-paste assignments due to the availability of information on their devices. On the other end, parents are expecting a lot from their children in terms of grades. So again a lot of distress for the student.
We cannot get rid of this stress but we can help both parties cope with this stress. According to research, longer-lasting stressors can become toxic: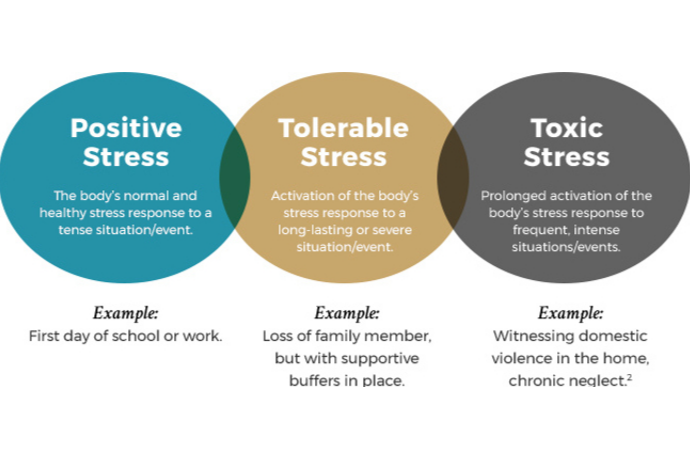 Source: http://www.joiningforcesforchildren.org/what-are-aces/
The Aim of the Stress Management Program
Keeping in mind the age group, requirements of the students and the school, the program will be tailored to meet your specific requirements. A positive frame of mind is needed to handle stress and face difficult situations. Hence from yoga to meditation to one to one counseling to motivational speakers, a number of tools can be used.
The main aims of the program are:
Coping with stress
Minimizing the negative aspects of stress
Developing a positive attitude towards stress
Learning to respond to a difficult situation rather than reacting to it
Mindfulness
CALM Logic Model
CALM has been implemented in K-12 schools in Pennsylvania, Delaware, Ohio, and Kentucky. More than 40 instructors facilitate this program in schools. The model offers a school community with a local model of practice. It aims at teaching mindful awareness, breathing exercises, slow movement, and intention setting so that participants can manage their emotions and stress and can pay attention effectively. Doing this on a regular basis improves wellbeing, boosts psychological functioning and eventually improves performance. Using a variety of themes, different concepts are learned by participants.
For example, positive emotional experience includes compassion, contentment, and gratitude. For gratitude different exercises can be developed such as making participants write what they are grateful for on a weekly basis.

Source: https://createforeducation.org/calm/calm-research/
The Program
The program will have three main components. Depending on school requirements, classes can be devised once a week, once in two weeks and so on.
YOGA – The purpose is to teach the participant to calm down and think positively

Basic Yoga
Breathing & Meditation
Advanced Yoga

LIFE LONG LESSONS – To enable the participant to be more grateful and develop a positive attitude towards everything around him

Gratitude
Social Work
Respect for Others
Tolerance
Emotional Regulation

MOTIVATIONAL SPEAKERS – Through experience and expertise, speakers can show how successful one can be despite difficulties

Psychologist
Religious experts
Professionals
Music plays a crucial role in our lives whether its pop music, Sufi music or classical. According to research,
"Listening to your favorite music can actually reduce stress and give you more energy since you are actively providing your mind with pleasure."
Therefore we shall use this tool effectively to reach children as they are quite fond of it. Soothing music like Jazz can really help students with their studies
(e.g. Relaxing Bossa Nova & Jazz Music For Study – Smooth Jazz Music – Background Music)
Continuous research will be conducted to find the latest means to run this program successfully. Parents' and school consent will be sought before implementing the program. The information related to individual students and their issues will be kept completely confidential.
View Our Presentation for more detail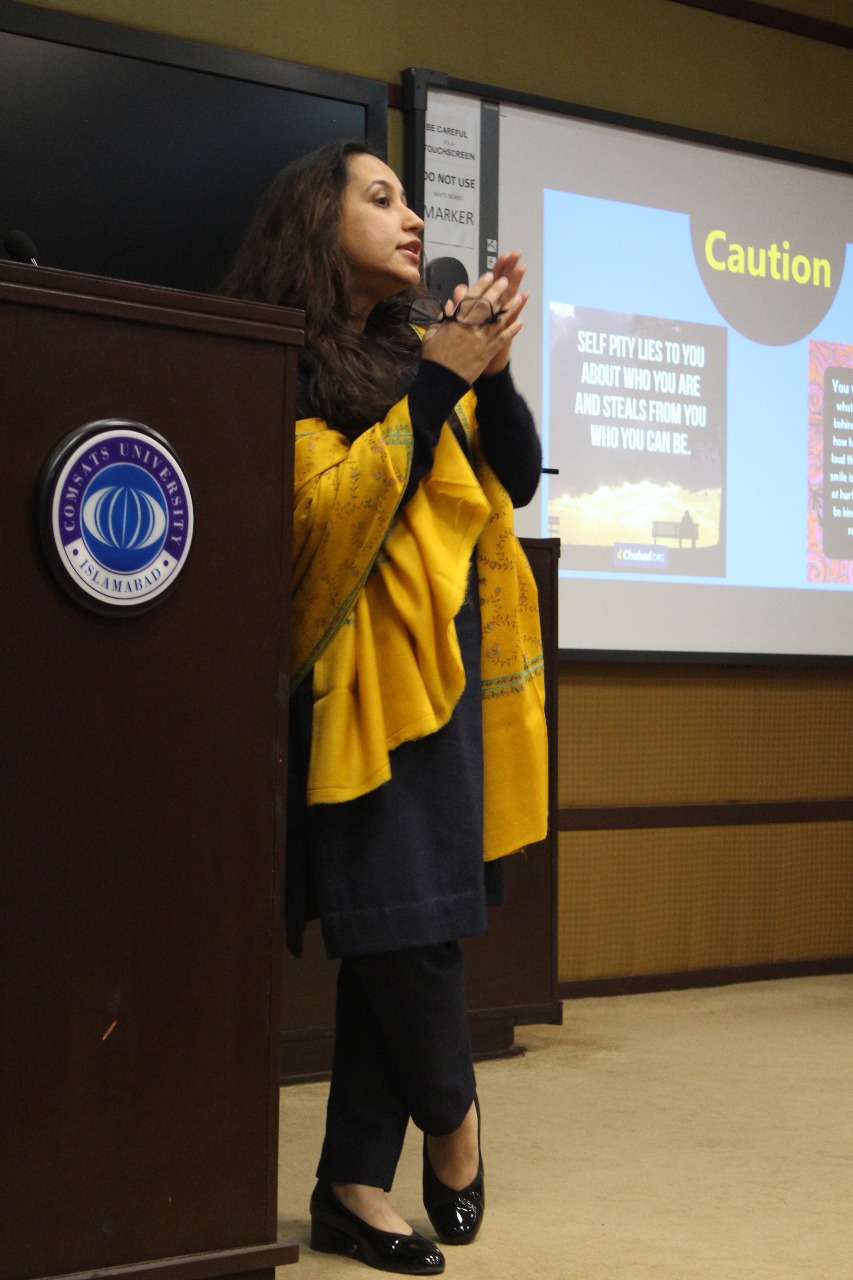 Educationist, researcher, writer and a passionate learner from Islamabad. She has been working as a freelance writer for more than 10 years now. From academic to content writing. Finally, she is doing what she loves; writing for education. You can reach her at editors@educations.pk