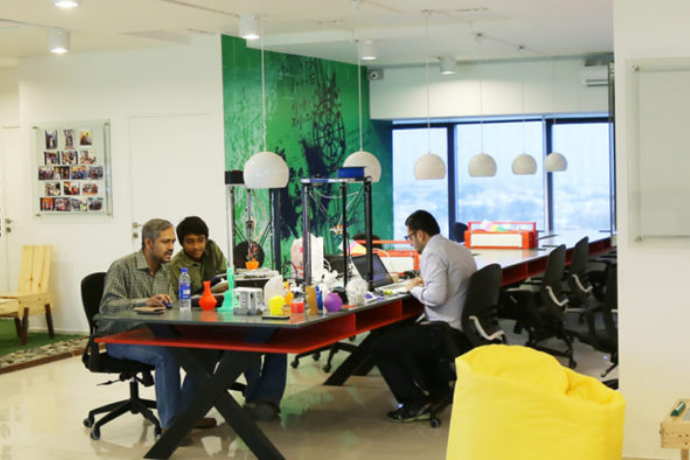 How to Become A Virtual Assistant (VA) in Pakistan – A Step-By-Step Guide
A Virtual Assistant (VA) is a self-employed person who provides technical or administrative support services to a business. Because the work is to be done online, the virtual assistant can work from any location in the world.
With good IT infrastructure and availability of cheap internet Virtual Assistant, jobs are good employment opportunities for Pakistani workers. At Educations.pk, we aim to help students and educated youth of Pakistan to look for better employment opportunities.
However, you do not necessarily need a degree or certification to become a virtual assistant. You can train yourself on a task and then start working as a virtual assistant.
Why are virtual assistants important?
Thanks to technological improvements like high-speed internet and document sharing, remote working has become a reality in Pakistan. Virtual assistants are everywhere today around the globe. They provide cost-effective solutions to help business owners so that they can focus on growing their business.
Here's why business owners employ virtual assistants:
1. Task management
Imagine that an e-commerce site owner has two choices regarding two things to do: Strategic choices with partners regarding the growth of your business or performing the daily sales report
Chances are he would take care of the first option, which seems much more important. However, would not neglect daily tasks like answering emails, managing appointments, managing the calendar.
And this is where virtual assistants come into play. They can easily take care of all the routine tasks, leaving the business owner to take care of more urgent and important tasks.
2. Cost reduction
This is another reason why entrepreneurs and businesses outsource tasks that can be easily handled. They can save on labor costs and training costs, which some small businesses cannot afford.
3. Save time
The last reason small business owners are turning to virtual assistants is that they save them a lot of time. And time is money. Business owners should not spend hours doing specific daily tasks that someone more knowledgeable in the field could perform.
Why not skip all that and instead bring in a virtual assistant for specific tasks? With virtual assistants, they have:
1. Experienced experts they can hire in no time
2. Time to do tasks that are more important
3. Everybody wins
What does a virtual assistant do?
Virtual Assistants perform multiple tasks.
Read the article: Virtual Assistant Jobs That You Can Do from Home
How to Become a Virtual Assistant (VA) from Pakistan?
Now is the time to take action and start your business as a VA from Pakistan. This multi-step process will help you see things more clearly to get started.
To build your successful virtual help desk, you will need to go through several steps:
Choose your offer
Set your prices
Find your ideal clients
And much more…
We will show you 5 important steps to get started.
Make a suitable work offer
As a Virtual Assistant, you should make an offer according to the task you are going to perform for a client. The offer should be market competitive, which means that rates should not be lower or very high. Search Google or Freelance sites to get the idea of rates.
Understand the work and client requirements
According to your skillset, you must focus on exactly that what type of clients you could serve best. For example, if you are a graphic designer then it is difficult to provide virtual assistant services as a web developer.
Try to understand your client well. Learn what the client's pain points are and how you can serve his business well. Also, search about the region of the business and try to meet the competition of that area.
Market yourself as VA
Most of the virtual assistants work from home or co-work spaces. They don't know how to reach out to potential clients. This is why they must market themselves on appropriate platforms. Whether it is through social media, freelance sites, or making a website. It would showcase to your clients that what you can do for them remotely.
Connect with other virtual assistants
Networking is very important in Virtual Assistant fields. You should visit incubation centers in your area and make professional connections with other virtual assistants. There are multiple Virtual Assistant Groups on Facebook and LinkedIn where you can acquaint yourself with other people in this field. You can also get an idea of the latest happenings through these social media groups.
Make your clients happy
Your client would be happy with some of the few basic things you would do for them. For example, always deliver tasks in time, respond to client queries instantly, and try to deliver better than client expectations.
Always ask for feedback
It is better to take periodic feedback from your clients. Only then, you would get to know that what your weak areas to improve are.
Virtual Assistant jobs or good for those wanting to get remotely and on good salary packages. The trend is getting momentum in Pakistan and we wish fresh graduates and skilled youth of Pakistan to become part of it.