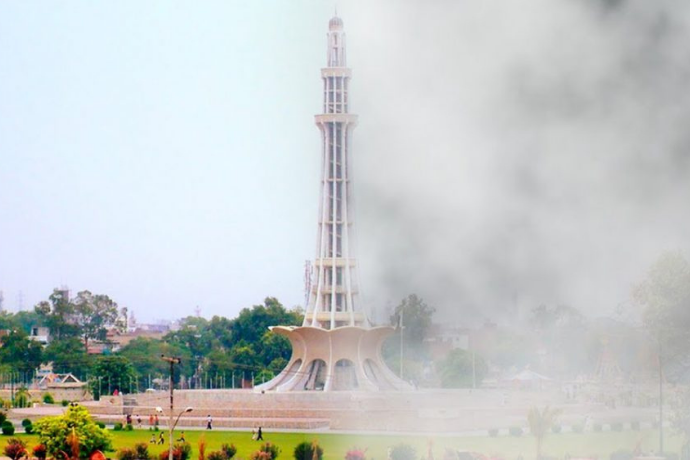 Punjab Government Decides To Close Schools in Lahore
In a notification issued by the Punjab government, schools and offices in the provincial capital Lahore would remain close. The decision has been taken to mitigate the effect of recent smog, as the visibility is reduced to a few meters.
According to the notification, with the holiday every Monday, the residents of Lahore would have 3 consecutive holidays. Starting from 27 November till 15 January, schools and offices would remain close every Monday.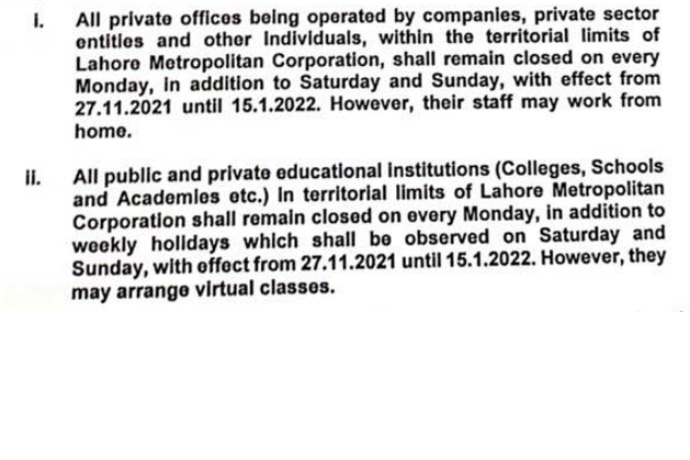 Smog is thick polluted thick air that is formed due to pollutants in the air. The word 'smog' comes by combining the words 'smoke' and 'fog'. Smog is a mixture of various pollutant particles in the air.
Smog is mostly an outcome of pollution locally in the air, but can also travel from neighboring areas. Since smog travels with the wind, both cities and rural areas are exposed to it. However, mostly the urban areas are worst affected by the smog as it hinders daily life.
Lahore with a population of over 12 million is the most affected city now. In a recent Air Quality Index (AQI) rating, Lahore has been rated among the topmost polluted cities of the world. This is an alarming scenario and both public and private sectors must spread awareness to curb the effects of pollution.
Many things contribute to the smog:
– Dust particles in the air
– Smoke coming out of vehicles
– Smoke emitting from factories
– Coal and diesel-powered industries
– Pollution from construction sites
– Pesticides
– Farmers burning crops
These are just a few major reasons that result in air pollution. This phenomenon will then give rise to chemical reactions between the fog droplets and the pollutants present in the atmosphere and form smog.
Smog is a real health hazard. This airborne pollution can cause serious health issues. Children, women, and everyone exposed to polluted air outside are at the risk of getting sick. Pollution is today a deadly curse that kills millions of people every year.
To handle the current situation, the Provincial Disaster Management Authority (PDMA) has set up the smog monitoring cell and anti-smog squads in Lahore. However, we feel that these temporary solutions won't solve the problem and some solid measures must be taken.