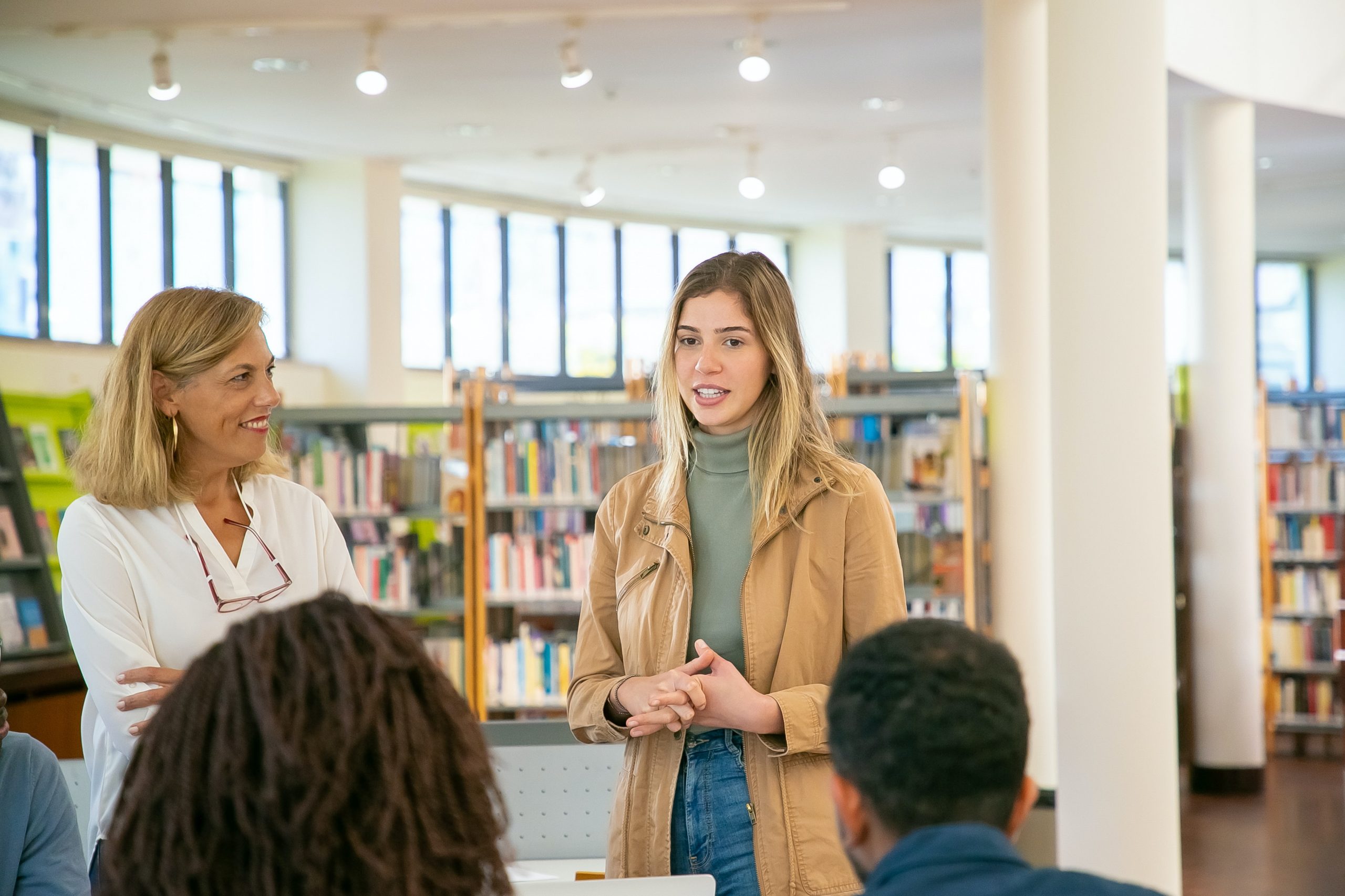 A complete guide to working on-campus
Thousands of students around the world come to the US to study. Studying at an international university or college is expensive. Students work during their studies to cover up college expenses. Many students prefer working on-campus to cover up the costs for the upcoming week.
On the other hand, some students opt for on-campus jobs for non-economic reasons. There are numerous reasons for opting for on-campus jobs. The most significant advantage is legal in the US, and the students do not face any work permit issues.
What are on-campus jobs?
As the name suggests, on-campus jobs are work opportunities on the university or college premises. These jobs include all kinds of work required for the proper functioning of an institution. Sometimes, universities pay students for their services, but at times, they can be voluntarily also.
How many hours can a student work at on-campus jobs?
Students who opt to work on-campus can spend 20 hours every week when the school is in session. When the school breaks for the summer holidays, students can work up to 40 hours a week.
How much do students earn through on-campus jobs?
Students get around seven to twelve dollars per hour for the work they do on-campus. This extra income can help them pay for their bills or it can be used for recreational activities.
What jobs can you do on-campus?
You can do several jobs while you are working on-campus. Let us discuss some of the on-campus jobs.
– Research Study Assistant
Many students work as research study assistants. Their job responsibilities include contacting new participants, working on multiple projects, maintaining lab equipment, explaining the research study's objective, and much more.
– Library Page
Students often opt to work as a library page. The job description includes maintaining library shelves, recommending books to students, and helping them locate books.
– Teaching Assistant
A teaching assistant's work responsibilities are developing programs for the students, motivating them, catering to the needs of special children, and helping in school programs.
– Campus tour guide
Students often work as campus tour guides. They provide all the relevant information about the campus to newcomers and parents. Students with strong communication skills excel in this particular on-campus job.
– Catering assistant
The job of a catering assistant is to help in the kitchen and deliver food to the customers. They also check in with the customers and provide them tables to sit and enjoy their meal.
– Computer Lab Technician
The responsibility of a lab technician is to look after the lab. They also help the lab users if they face problems while using the space. They help the users create accounts and passwords. Furthermore, they also allow people to use other equipment like printers and copiers.
– Department assistant
Students with skills including strong communication, problem-solving, time management, and teamwork become great department assistants. A department assistant provides administrative and secretarial support for the department.
How to prepare for on-campus jobs?
Obtaining on-campus jobs is not as tricky as stated by some. All you need to do is create an impressive resume and include the following:
Name
Contact information
Qualification
Achievements
Leadership Experience
Technical Skills
Internship Experience
Volunteer Experience
Work Experience
When writing a resume, make sure it is concise and to the point. Also, add a cover page to your resume before applying for any on-campus job. The cover letter should highlight your volunteer experiences or activities that you have been previously a part of during your schooling years.
Always remember to include the ways you can benefit the university by opting for that particular job. You must also add how you can help the institution achieve its goals and objectives.
Tabassum is an experienced writer with more than a decade of work history. Education, social upheaval, health & wellness, technology and fashion interests her the most.