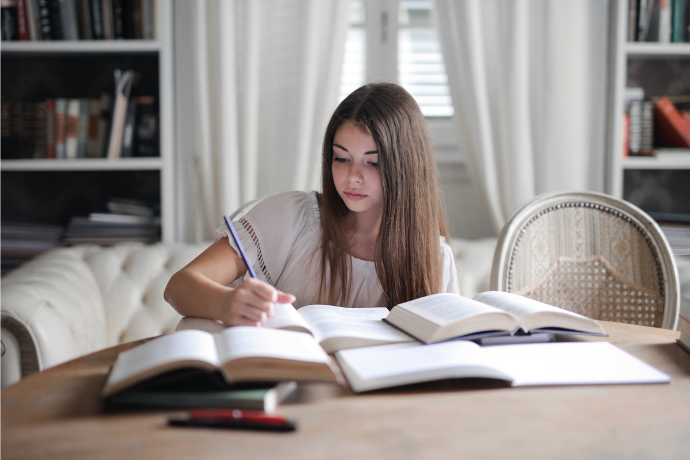 Achieving study goals: Successful Students' Skills
Being able to successfully achieve set goals requires discipline and hard work with dedication and focus. This necessitates setting realistic goals. The goals can be short-term or long-term. There may be multiple steps to achieving a goal or a set of goals.
Prioritizing time, staying organized and analytic in monitoring progress towards the goals are all essential skills to develop. Taking good self-care is foremost for being able to set attainable goals for academic success and beyond. With these essential goals-setting steps, having the following personal qualities of being a truly patient, grateful, and humble person will help goal-oriented students pursue their academic and other personal goals more confidently and in a productive manner.
Remember that students will thrive in educational environments where pressure to merely pass exams and move on to next classes is not the main goal. The main beneficial academic goal, in the long run, can be to help the students adapt an internalized sense of academic goal setting which is both realistic and fruitful for students to build on what they learn and master taught educational content.
This article presents some key aspects of goals setting in the academic context and highlights few skills and qualities which can aid students in becoming academically disciplined and successful. It is hoped that students, parents, and teachers will be inspired to look at students' academic goals from a life-long learning and nurturing perspectives.
Following skills are beneficial for setting and achieving academic goals.
Self-care skills
For becoming able to reach academic goals as students, first having a healthy diet & water intake, restful sleep and stress management through optimistic thinking are advisable.  Extracurricular goals, talents, creativity, and self-expression in education context are all healthy forms of learning engagement in non-academic settings as part of self-care. Students fortunate in having these opportunities will fare better in their academic goals' attainment, as well.
Time management skills
Successful students must be able to have a noticeably clear and disciplined sense of responsibility about their time management pertaining to their studies and study schedule. Time outside of school, college, and university as to be spent in studying is consistently charted out into a realistic daily study plan for completing homework assignments as well as preparing for upcoming exams.
Organizational skills
Consistent organization is not possible without dedication and ongoing monitoring of goals progress, pacing and achievement. For any good student, good organizational skillfulness is a gold mine within themselves to draw from, resourcefully. When good organization skills are out to work, study timelines, important exam dates, semester calendars – all will come to a nicely organized plan for studies. Around this plan, a successful student will be able to further practice and execute their studying tasks. Please see the Sample academic goals tracking and Sample yearly academic goals worksheets at the end of the article.
Analytical skills
Being able to analyze costs and benefits in a particular task or goal is accomplished by having analytical skillfulness. As a success bound student, a disciplined and organized student will also be analytical regarding their study schedule and tasks. If they are good at certain course materials, they will know that their focus will benefit from investing in learning and preparing for the topics for which they need revision. They can analyze the outcomes of their studying methods and as a result can allocate precious time in study habits and routines which will benefit them in maintaining their academic successes.
Sample academic goals tracking worksheet
Daily studies after school
Steps towards goals and goals achieved
Semester assignments and exams and
Monday
Ex. Time allotted: 1.5

hours per subject

Research primary resources for writing the ecology essay

Ex. Finished chapters 110 for upcoming exam

Practice ten problems from statistics course

Ex. Read research literature for preparing written assignment paper by mid semester

have its draft ready

Complete review of workbook

Tues
Wed
Thurs
Fri
Sat
Sun
Sample yearly academic goals worksheet
| | |
| --- | --- |
| Months (semesters) | Academic Goals |
| January | Ex. Read syllabus of course (subject) to begin writing a major paper / prepare presentation / preparing for mid-term exam |
| February | |
| March | |
| April | |
| Break | Complete assigned readings for next semester |
| May | |
| June | |
| July | |
| August | |
| Break | |
| September | |
| October | |
| November | |
| December | |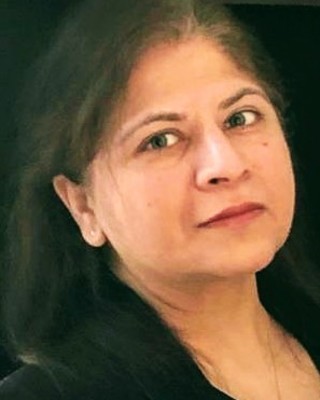 Working with children and adolescents brings up various treatment needs and goals in therapy. Through CBT, DBT, MBSR, PCIT, mentalization based therapeutic strategies and educational resources, role-playing, arts and play therapy as well as self-help worksheets, young clients will be able to develop appropriate expressive skills to share their wants and needs. Parents can collaborate in treatment by proactively learning parenting skills to best engage with their children and adolescents by becoming more responsive in establishing and maintaining secure attachment through consistently building on healthy, nurturing relationships.