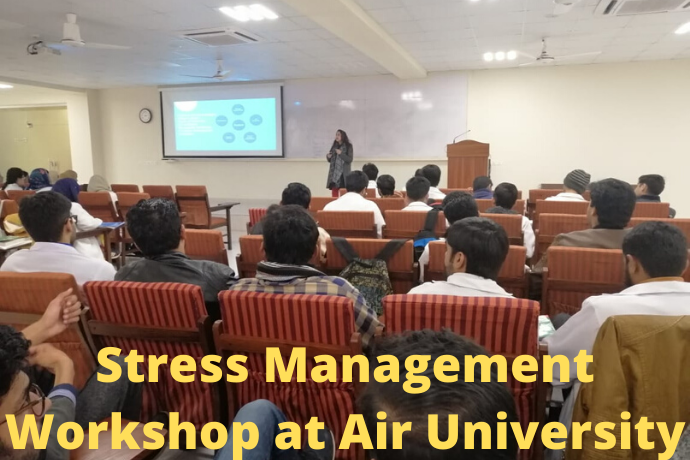 Stress Management Workshop at Air University
It's not the load that breaks you down, it's the way you carry it.
Lou Holtz
Stress has become an essential part of our lives. No matter where you live, whatever your age, profession, everyone experiences moderate to high stress. Moderate stress is good. It can have a negative impact on one's mental and physical health, once the stress becomes overwhelming.
After the success of my first Stress Management Workshop at COMSATS, Islamabad. I was invited by Fazaia Medical College, to conduct such a workshop.
Fazaia Medical College is a constituent college of Air University. Established in 2015, it is located on the premises of Air University in E-9.
The Premises and Staff
The architectural design is quite unique and is based on an atrium concept for a conducive environment. It boasts of
State-of-the-art labs,
Department museums, lecture halls,
Well-stocked library,
Digital library,
Auditorium,
wifi facility
Standby generators.
The faculty is highly qualified and well-experienced. Ms.Semra Salik, Clinical Psychologist at Fazaia Medical College, Air University, Islamabad, is a well-known psychologist in Islamabad. She strongly feels that students of medical first year suffer from a lot of stress. It is their first year while many live in hostels and therefore they are more prone to depression and anxiety.
Hence, a stress management workshop was arranged for them. The students were quite stiff and apprehensive in the beginning of the workshop. Towards the end of it, they were more relaxed and happier.
The main topics under discussion were:
Mental health
Physical health
Stress management tools
The job market i.e. how are stress management tools used especially in the west.
The feedback was overwhelming. The students enjoyed the content that focused on their health, how to cope with stress and what to expect in the job market. The online job market has changed things and created greater opportunities for everyone especially women.The students appreciated the humor element and religious advice.
I strongly highlighted social work and requested them to visit Hassan Academy for Special Education. The students showed great interest in visiting and helping children with special needs. They found yoga breathing exercises very helpful and intend to include some exercises in their daily routine.
It is wonderful to see how hardworking our younger generation is. Despite so much pressure of education, they wanted to offer support to HASE (Hassan Academy).
I wish them all the best and look forward to conducting more workshops for them. Please contact us via email if you are interested in such workshops for your institute.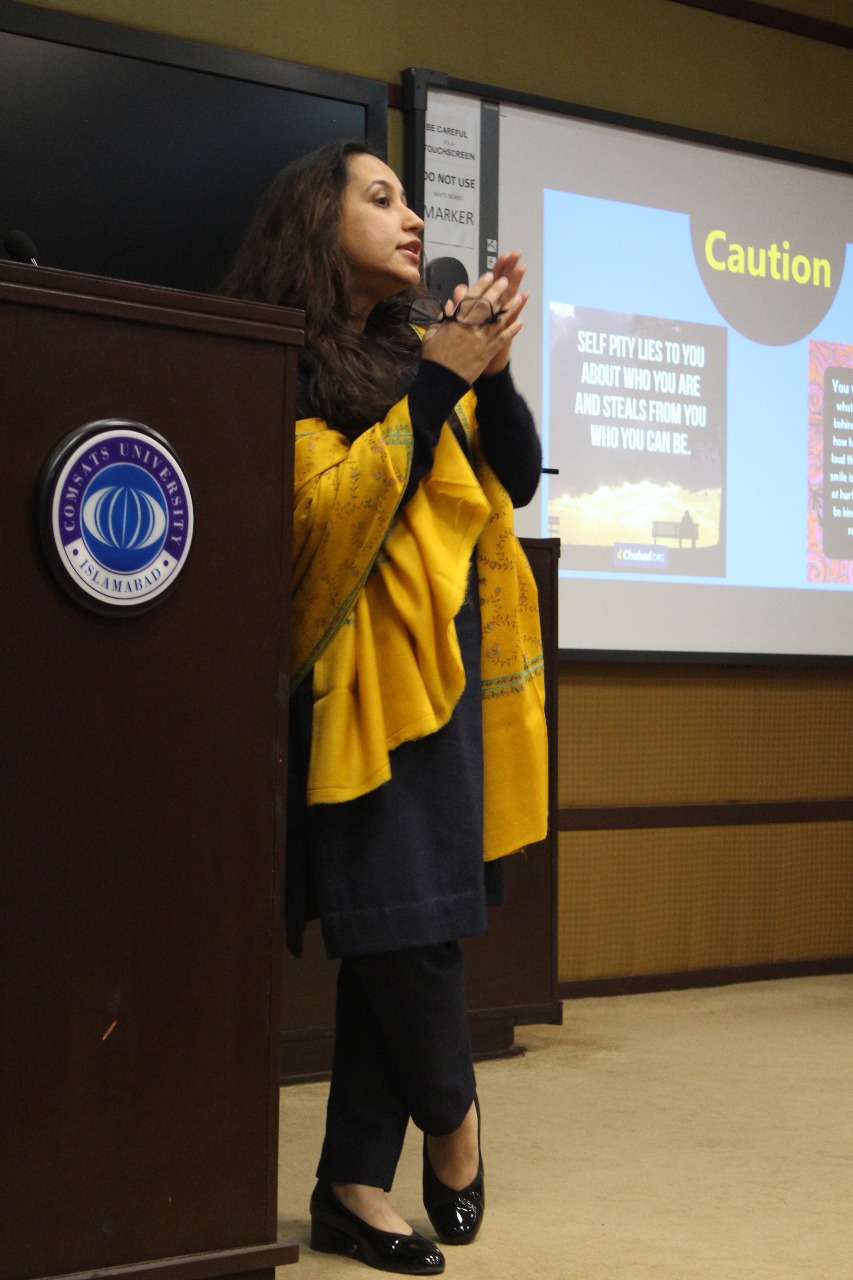 Educationist, researcher, writer and a passionate learner from Islamabad. She has been working as a freelance writer for more than 10 years now. From academic to content writing. Finally, she is doing what she loves; writing for education. You can reach her at editors@educations.pk