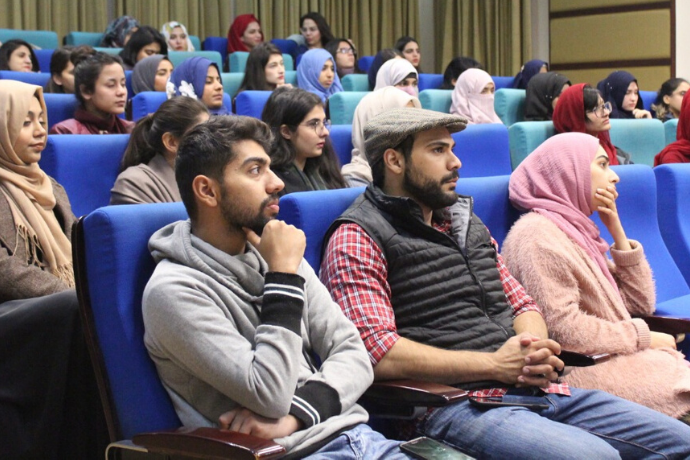 Stress Management Workshop
Keeping in mind the amount of stress experienced by students and teachers these days, I developed a stress management program for students and teachers. The aim of the program is to enable both parties to handle everyday stress as well as long term stress such as exams, job searching, healthy eating habits, etc.
We cannot negate stress but we can convert a negative stress into positive stress by changing our perspective.
COMSATS Islamabad is one of the best institutes in Pakistan with respect to its faculty, subjects, state of the art technology and research center. The library is one of a kind while its conference rooms are quite impressive. It was quite a wonderful experience conducting the workshop to highly motivated students of the psychology department. Aisha Kashif, Lecturer, and Incharge Psychologist CWC, COMSATS, was very cooperative in making the workshop a success.
Stress Management Workshop Contents
The main topics under discussion were:
Physical health
Mental health
Stress management tools
The job market
The purpose of the workshop was to help students change their attitude towards stress.  Students were enlightened about some crucial facets of life such as yoga, healthy eating habits and the importance of sleep. In my workshop, I trained the students with a few breathing exercises. Social media's negative impact was also part of the session.
Important stress management tools:
Mindfulness
Self-discipline
Handling conflict
Managing mental and physical health.
The job market is challenging but with the help of the internet the following options can be explored:
Online working opportunities especially for women
Social media networks for connecting with people from similar fields and landing a job
Different stress management tools are used at the workplace at the international level; these were shared to highlight their importance
I encouraged students to use gratitude and reflection to reduce stress. Giving to & sharing with others provides a great sense of achievement and therefore increases self-confidence.
Students' Response to the Workshop
The students gave me a very warm welcome and were very responsive. Many of them are now helping me collect material donations and money for a charity based special education school, HASE (Hassan Academy for Special Education).
May our youth gain knowledge and wisdom and learn to deal with the increasing stress levels in our environment!
Please feel free to contact us if you are interested in such workshops.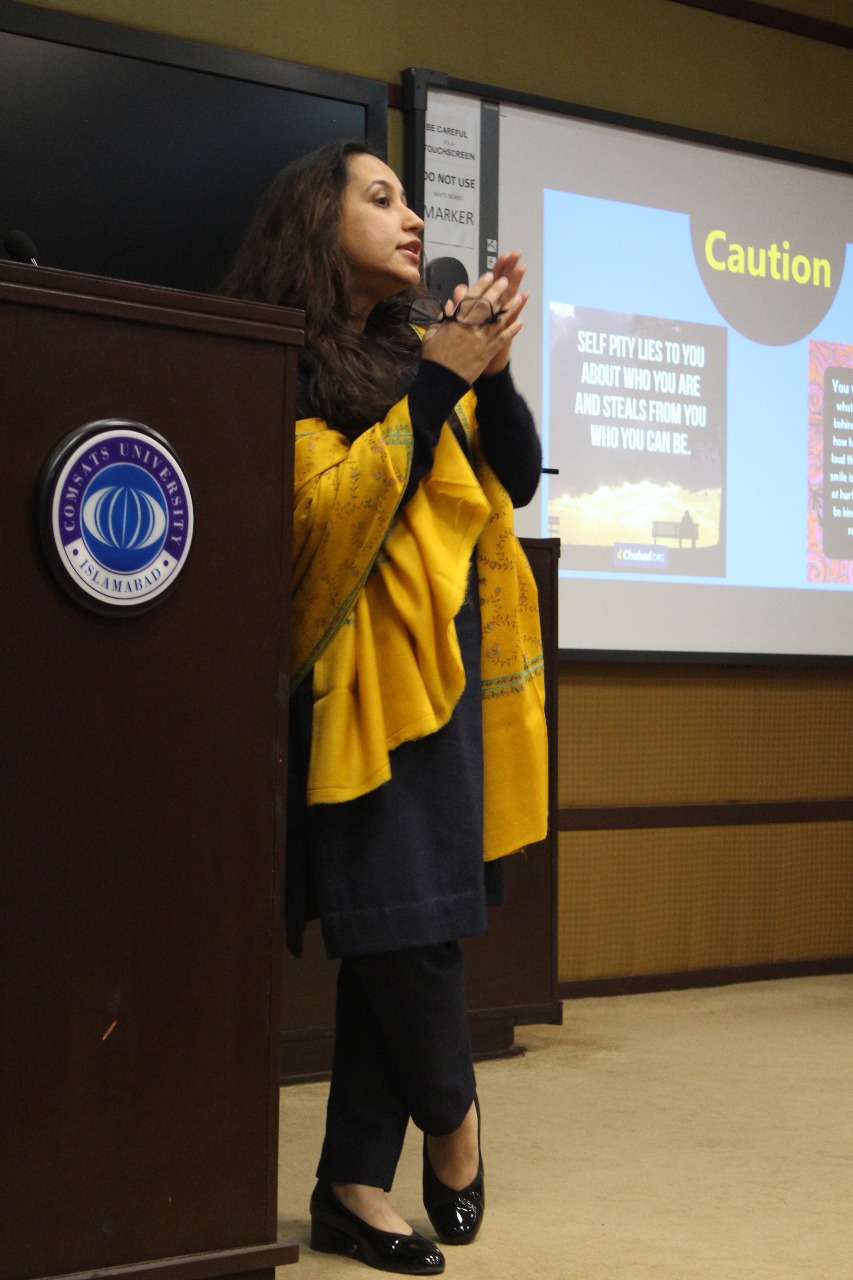 Educationist, researcher, writer and a passionate learner from Islamabad. She has been working as a freelance writer for more than 10 years now. From academic to content writing. Finally, she is doing what she loves; writing for education. You can reach her at editors@educations.pk