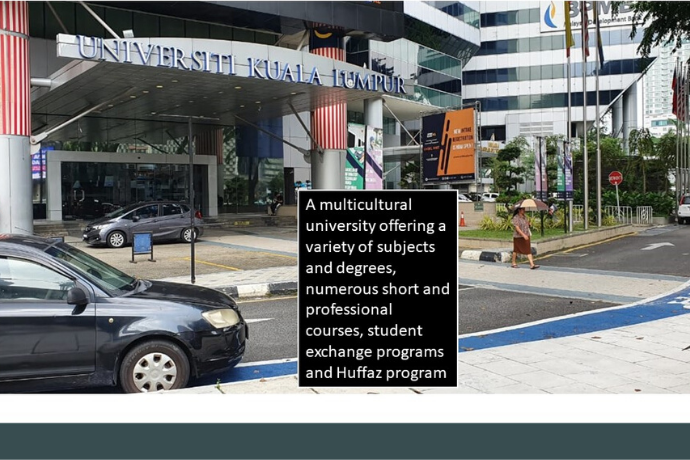 University of Kuala Lumpur – Malaysia
Malaysia is a wonderful country that offers a variety of educational opportunities in terms of fields, diverse cultures and age groups.
Universities in Malaysia are quite good since lots of foreign universities offer their degree programs in the country also. Hence local institutes have to maintain a high standard.
The University of Kuala Lumpur is a leading university in the country. It is located in the heart of the city.
According to Jin Chae Hyun (Irene), KOREA, Bachelor student,
"The vibrant and exciting city life adds to the stimulating learning environment at Universiti Kuala Lumpur."
Courses and Degrees
There are more than 130 programs offered at the foundation, undergraduate and post-graduate levels. The courses have been carefully designed to offer industry knowledge and hands-on learning in order to prepare students for today's competitive job market.
Short Courses
Numerous customized courses have been developed to upgrade skills and/or learn new things. Adults who want to learn new skills can enroll in these courses and acquire the latest knowledge in their industry.
FlexiLearn
Professionals who want to work and study at the same time have been accommodated via flexible learning programs. These are weekend and evening courses designed to meet the needs of the changing environment.
Exchange Mobility Programs
This program enables students to get exposure to international cultures in order to learn about work diversity.
Huffaz Program (Ulul Albab)
This program offers religious, moral and intellectual values of Islam integrated with world-class learning. The purpose is to produce holistic engineers, Technologist Huffaz and Muslim professionals.
The university also offers the following two programs:
Sijil Tahfiz Malaysia
Pensijilan Tahfiz Al Quran.
Hence there is a vast range of programs you can select from. You can visit their website and see for yourself:
https://www.unikl.edu.my/
Personal Experience
I personally visited the campus with family and really liked it. The modern architecture of the building and the location is quite attractive. It is located near the tourist area of Kuala Lumpur and thus students can enjoy the multicultural environment. The departments are well-organized and the staff is highly cooperative.
Do consider studying here after in-depth research about subjects, degrees, cost and financial aid available. Education in countries like the UK and the US is very expensive while getting and maintaining a visa is quite a challenge. Hence you must explore new avenues like Malaysia since the standard of education is improving here at a fast pace.
English is the medium of education in most universities and the cost of living is quite affordable for Pakistani students. Finding Pakistani food is not a problem while the people of Malaysia are quite welcoming towards tourists. They are very courteous and honest people. Now would be a good time to go as most taxi drivers I came across spoke quite highly of Imran Khan!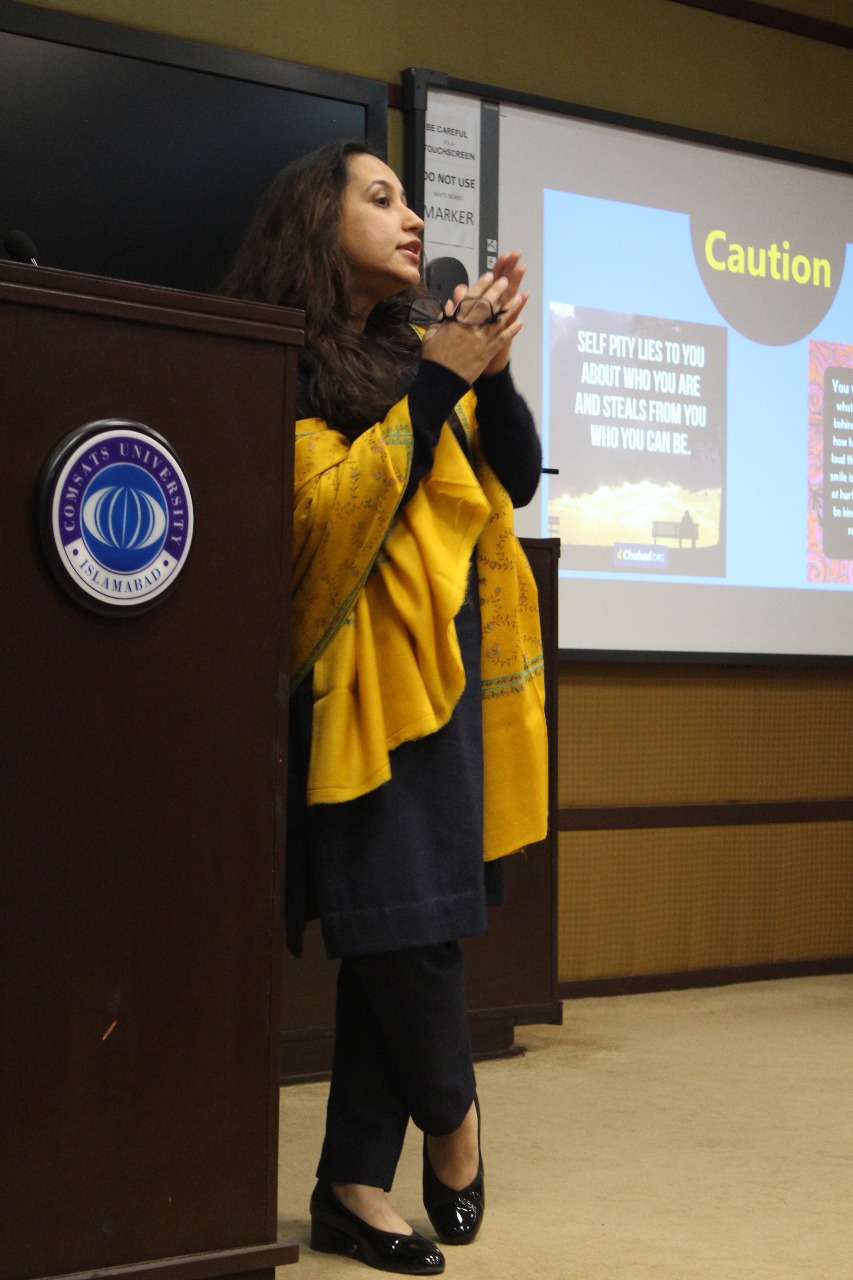 Educationist, researcher, writer and a passionate learner from Islamabad. She has been working as a freelance writer for more than 10 years now. From academic to content writing. Finally, she is doing what she loves; writing for education. You can reach her at editors@educations.pk