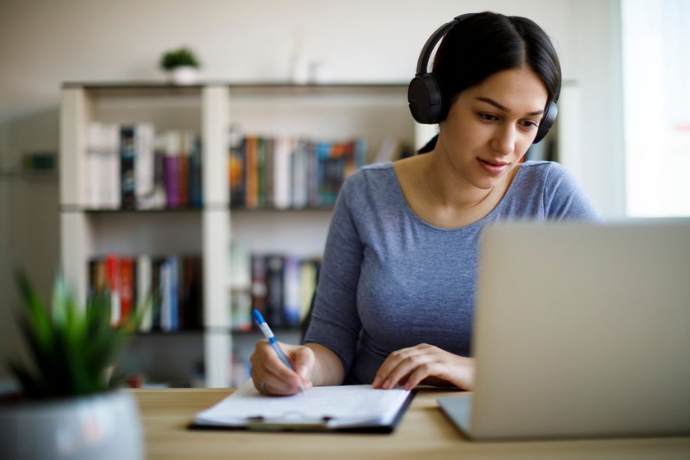 What is an online MBA program?
The Master of Business Administration (MBA) is the highest level of international training in business management. This degree mainly aims to provide students with management skills to promote their access to management positions.
The MBA was initially intended for engineers wishing to access management positions. Today, it is geared to educated individuals looking to advance in their careers (salespeople, lawyers, engineers, scientists, etc.). Their dual skills (technical and managerial) after an MBA become expensive on the job market.
As for graduates of Business Schools, some believe that an MBA could indeed open new doors for them. Many people, however, believe an MBA won't provide them as much as their initial education did.
What Is An Online MBA?
First introduced in the US, Online MBAs are relatively new, but have enjoyed growing success due to their convenience and flexibility. The degree has become more relevant after the propagation of distance education. The misconception about the Online MBA is that it is less demanding than a regular campus MBA program. This is wrong. The Online MBA presents the same degree of rigor and requirement, with the difference that the training takes place online on web platforms and lasts between 6 and 24 months (depending on the institution and specialization chosen). It allows practicing students to follow a higher education course in business management.
What are the different types of MBA programs?
For professionals already in place, it is possible to follow an online MBA course, to adapt their schedule to follow the course while continuing to exercise their functions in their company. MBA courses are usually for regular students or professionals retraining.
Here are some of the most popular MBA specializations:
MBA in General Management
MBA in Marketing
MBA in Human Resource Management
MBA in Consulting
MBA in Entrepreneurship
MBA in Finance
MBA in Operations Management
MBA in Management Information Systems
MBA in Global Management
MBA in Engineering Management
MBA in Technology Management
Online MBA Courses and Study Programs
15 Best Free Online MBA Courses [Link at the end of this article]
Like the classic MBA, the Online MBA offers training on the basic principles of modern management while developing students' critical thinking. A first year usually consists of the fundamentals of business, followed by a formalization of a specialization through the writing of an end of studies thesis. The basic courses cover subjects such as economics, marketing, human resources, finance, and communication, among others. The goal is to introduce students to the principles of business management and to equip them with the tools and skills necessary for making strategic decisions. Once this general foundation has been acquired, students will be able to specialize in a particular skill or area.
Online MBA courses are delivered online via a learning management system (LMS). ). LMS platforms such as Moodle or Blackboard are very popular in the United States, and teachers use them to manage lessons and post assignments to students. They can submit their work in different formats (text, video presentation, etc.) directly on the platform. In addition, these platforms integrate tools and a cloud service that make it possible to record conferences, create discussion forums or even conduct interactive video discussions. Although the training takes place online, the programs are generally very collaborative. Students can work in groups on projects through virtual sharing tools like Skype and other instant messaging and video conferencing services.
The Advantages of Online MBA
Online MBA students enjoy many advantages, at the top of which is increased flexibility which means that the students can adapt their pace of studies according to other commitments (professional, family). Thus, young executives can pursue a demanding study program while keeping their professional activity. In addition, online MBA courses are constantly accessible on LMS platforms, allowing students to consult them from anywhere, depending on their availability.
Overall, several reasons are pushing more and more professionals to opt for an Online MBA:
Less Time to Graduate
Classic MBA programs last two years, while an Online MBA program is often shorter, such as that offered by many business schools, lasts 14 to 16 months.
Here is a list of Best Online Business Schools in the World
Reconciling Work and Studies
For practicing executives, the opportunity to learn while continuing to work is the primary benefit of an Online MBA. This is indeed a major attraction for applicants who cannot afford to quit their jobs (or do not wish to) to continue their studies.
Access to Business Expertise
The Online MBA specialization program allows students to deepen their theoretical and practical knowledge in their chosen field. The Online MBA programs also offer specialization in business management.
Boost Your Career and Increase Your Income
Beyond the study period, the Online MBA is also very beneficial from a career and employment perspective. Like the classic MBA, the Online MBA is a career accelerator that allows you to develop your professional network. A majority of students who have opted for this formula are promoted internally or find new and more interesting employment opportunities.
If you want to pursue free online MBA courses, follow the link below
15 Best Free Online MBA Courses