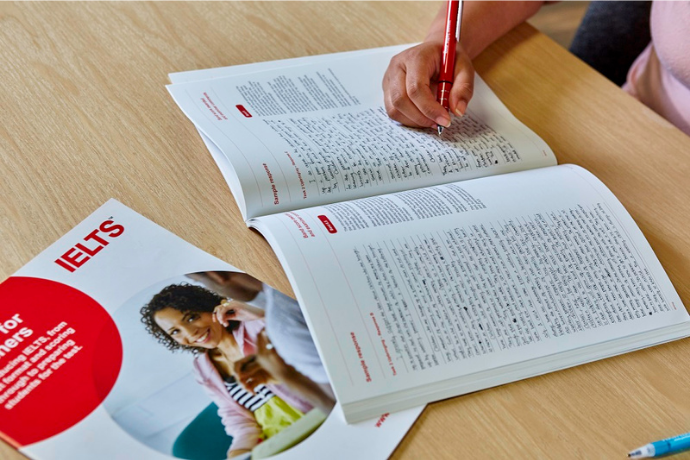 IELTS Exams in Pakistan – Everything You Need To Know
The IELTS is designed by world-renowned experts in how to assess language skills, and it is meant for students who want to continue their studies in English-speaking universities, or find work there or an internship. IELTS test is recognized by 10,000 organizations around the world, including 3,000 in the United States. Every year, millions of people take IELTS from around the globe.
Who conducts the IELTS exam in Pakistan?
IELTS is part of global education and English language partnership, represented by the British Council, IDP, and the Cambridge English Language Assessment. In Pakistan British Council and AEO Pakistan conduct the IELTS exams.
Eligibility Criteria for IELTS Exam
It is open to all applicants without qualification requirements, but not recommended below the age of 16. You have the choice between two tests, Academic for study abroad and General Training for immigration and work abroad.
How to prepare for your IELTS exam?
The test consists of four modules:
Listening (40mn): By listening to audio texts (voices of several English-speaking people in different scenarios), answer 40 questions related to these recordings.
Reading (60mn): Test of 40 questions of different types (true or false, complete a sentence, and more) texts taken from books, newspapers, or magazines. You are required to answer those questions by reading the passages.
Writing (60mn): Academic test takers may be asked to describe one or more diagrams in a 150-word text then carry out a 250-word essay linked to an extract from an article developing an argument or a point of view. Task 1 for General module test takers is different and they have to write an application or letter.
Speaking (10 to 15 minutes): Discussion with an English-speaking person in 3 parts.
1 – Presentation, general questions (family, studies, work, and interests);
2 – The examiner asks you to speak on a specific subject and you have one minute to prepare your short speech;
3 – The examiner asks you broader questions related to part 2.
IELTS Band Scores
Regarding the results, you get an overall band score for each of the 4 tests, that is between 1 to 9: 1 meaning "non-user" (i.e. almost unable to speak English) and 9 "expert user". For students, a band score of range 5-7 is mostly required by the university or college where they wish to get admission.
How to prepare for your IELTS test
You can already prepare to take this exam by doing free online exercises on various sites or join an instructor in your locality.
British Council also provides you with several free resources to train for the exam.
What is the IELTS registration process?
There are two main ways to register for IELTS. You can choose to register by sending a paper file by mail, or online. The latter solution is the simplest, the fastest, and the most secure.
The test registration is done online on the British Council Pakistan website. Tests are conducted regularly every month. Do not hesitate to register in advance for the sessions to be sure of securing a place on the scheduled date. You will get your results about two weeks after the written test date.
After registering online, you must send some other documents:
Copy of your passport or identity card
Copy of Online registration confirmation form
Copy of deposited fee challan
You must send these documents within few days of registering on the British Council website.
IELTS test fees in Pakistan
Both British Council and AEO Pakistan have a different fee structure for different IETLS modules. You can book the IELTS test seat with British Council and learn about the fee by visiting Take IELTS with the British Council page.