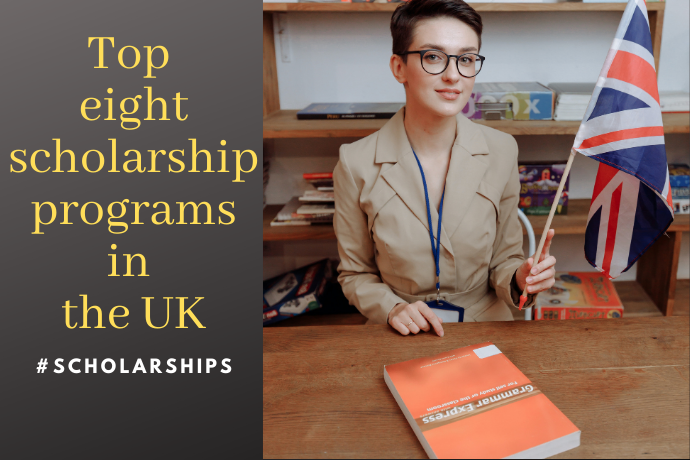 Top eight scholarship programs in the UK
Studying abroad is every student's dream. Many middle-class families also dream of sending their children to foreign countries for higher education. However, numerous reasons stop them from doing so.
One of the primary reasons students from humble families fail to fulfill their dream is the expensive education that comes with pricey accommodation. There is good news for students who wish to pursue their dreams.
Many colleges around the world offer scholarship programs to international students.  UK colleges and universities provide numerous scholarship programs for forgiven students.
Let this article guide you to know some of the incredible scholarship programs offered to international students. Let us look at the top eight writing scholarship programs in the UK.
University of West London Scholarships
The University of West London offers one of the most generous scholarship programs to international students. Almost every school within the university offers scholarships and awards, which leaves you with multiple choices to be eligible for.
The Chevening Scholarships
Chevening Scholarship is a fully-funded scholarship program that welcomes bright and exceptional international students to study and enroll in the Master's Degree Program. Students with ideas and visions are admitted to becoming a part of the scholarship. Candidates will get exposure to different cultures and get an opportunity to adapt to diversity. They will also have opportunities to enroll in International workshops and trips across the country.
The Commonwealth Scholarships
The Commonwealth Scholarship Commission Program offers a wide range of scholarships to international students. Following are some scholarship programs it provides:
Commonwealth Ph.D. Scholarships
Commonwealth Master's Scholarships
Commonwealth Distance Learning Scholarships
Students from low to middle-income Commonwealth countries who cannot afford to study in the UK without scholarships are eligible to apply for Commonwealth Scholarship Commission Program. Candidates must have an outstanding academic result to become eligible to apply for the scholarship.
Bristol University Think Big Scholarships
International students planning to study in the UK can easily apply for the Bristol University Think Big Scholarships. It is one of the top nine universities in the UK with a research platform, vibrant community, and professional teachers for undergraduate and postgraduate programs.
The Royal Society Grants
The Royal Society provides opportunities for eminent scientists to continue their research. It is also the oldest scientific academy that is still operational. There are three main objectives of this program:
promote excellence in science
encourage collaboration with international students
show the importance of science to the world
This scholarship offers numerous awards and grants that students can further check on their webpage.
De Montfort University Scholarships
De Montfort University offers two scholarship programs to passionate international students.
First, students who enroll at Leicester Castle Business School become eligible for the Principal's Scholarship. This scholarship is worth 3,000 GBP. Secondly, candidates who wish to excel in their sports performance can apply for the Vice Chancellor's Sports Scholarships. This scholarship is worth 6,000 GBP. To become eligible for this program, students must demonstrate passion and commitment for the sport they practice.
Gates Cambridge Scholarships
Back in October 2000, Bill and Melinda Gates Foundation started the Gates Cambridge scholarship. This program offers 80 fully-funded scholarships every year to candidates who wish to continue their postgraduate degrees in the preferred field of study.
Rhodes Scholarship
The Rhodes Scholarship 2021 is one of the oldest and most prestigious scholarship programs in the world. Each year, the Rhodes Scholarship program provides 100 fully-funded scholarships to international students. It covers all the expenses of the scholarship recipient. The Rhodes Trust in Oxford supports this scholarship program.
Tabassum is an experienced writer with more than a decade of work history. Education, social upheaval, health & wellness, technology and fashion interests her the most.