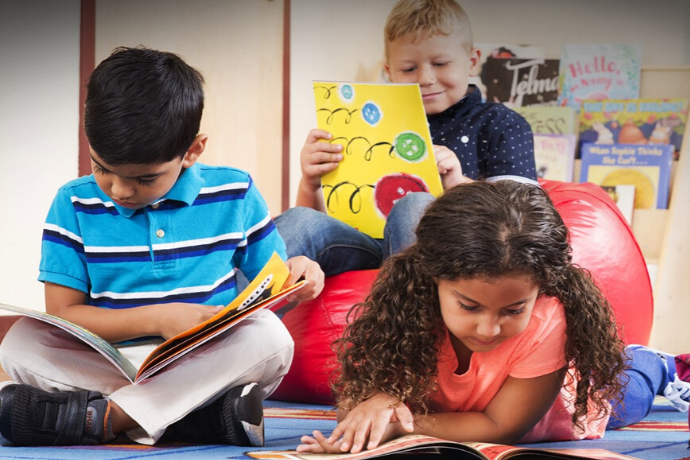 Scholastic is offering free online courses
Covid-19 has proven itself a blessing in disguise for the children around the world, as they no longer have to wake up early in the morning and do loads of homework. Now, they don't even need to fake illness for skipping school as the schools have shut down due to pandemic. However, the ongoing pandemic has left parents baffled and worried about the future of their kids. Their shining stars not attending school makes them wonder how their future will look like. With the schools not opening till 2021, they are even more concerned about the learning gap COVID-19 is going to cause. Shutting down educational institutions is necessary to keep the children safe from the contagion of disease, but it has caused stagnation in their pursuit of knowledge. It is not all bleak in this pandemic when it comes to learning, as Scholastic is there to the rescue. Scholastic believes, pandemic, or no pandemic; learning must not stop. Scholastic is keeping the flame of education burning by providing the children the opportunity of acquiring quality education without stepping outside their homes.
About Scholastic
Scholastic is the world's largest platform for publishing books for children. Promoting quality education through various means, Scholastic has taken off with the mission of increasing literacy rates by providing books and innovative learning tools that assist them in refining their concepts. Scholastic's resources are not limited to children of a particular age but are available for millions of kids around the world.
Services
Scholastic is motivated to spread education by providing different service tools that serve the purpose of improving the quality of education by inducing critical thinking abilities of children. The tools and techniques offered by this platform use the following categories for provision of education:
Products
Literacy pro
Literacy Pro is an excellent framework developed for kids to enhance their reading ability. This is a useful tool for improving reading skills in young children. It uses the technique of "Assess, Develop, and Inform" for reaching its goal. It evaluates the performance of your child by taking assessment tests and measure his performance. It develops reading habits in children by finding them books that match their interests and keep the parents informed by showing them their progress.
Literacy pro library
It is a digital library with a vast variety of e-books for children above 5 years. It has unique features that set it apart from all other e-book providers. It can read aloud for your child as their bed-time story partner, can provide a clickable vocabulary for building their word pool, and can also provide the option of audio recording so that your kid can be fluent with good pronunciation skills.
Trueflix
It sharps your child's mind by giving them a visual aid with their reading lesson. It is the best tool for enhancing their critical thinking skills and clear their concepts.
Book Fairs and Clubs
Scholastic promotes book culture and reading communities by book fairs and clubs. It is a great initiative for building a meaningful reading environment as the reader engages with debate and discussion with other readers.
More information about the home tutoring program
With Scholastic learning never stops. There are so many resources you can access online without even taking a step outside of your home. Learning in pandemic has been made easy with this educational platform. With Scholastic, your child's future is safe. It provides not only the basic academic know-how that your child gets from school but the learning that is most often missed by the school. It has the system of building concepts through reading with supporting videos and animations that keep your child motivated to attend this home school. It has an assessment process to improve the areas of study in which your child needs more attention. Its "learn at home" website is providing education to children from kindergarten to grade 6 and higher. By opting scholastic, your child can start studying for 3 hours a day while sitting at home and you won't have to worry about the re-opening of schools or the future of your child.
How to get started with Scholastic
Getting started with Scholastic is not rocket science. You don't need to be tech-savvy to be a part of the Scholastic learning platform. All you need to have is an internet connection with a device such as a laptop or a phone in which you can access the educational resources provided by Scholastic. You don't need any subscription. Scholastic ensures free education for all so you can access its resources free of cost, anywhere, any time.
Azka Noor is a member of UNCTAD Youth Action Hub, Pakistan, and a student of Economics and Political Science at the Lahore University of Management Science. She has specialized in Search Engine Optimization from The University of California, Davis. The author is an avid researcher aiming to shape the lives of millions by pursuing a career in Education and Public Policy and digitally impacting lives by developing effective content marketing strategies.