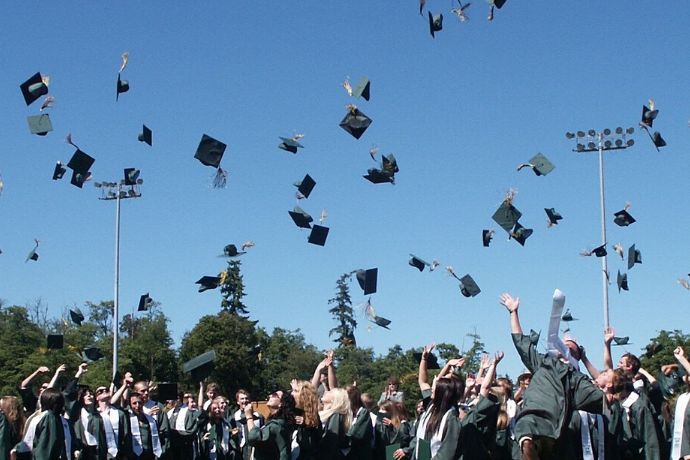 Carnegie Mellon University, Australia Scholarship
About University
Carnegie Mellon University is a global research institution attracting innovative minds to do wonders in their respective field of study. It is one of the leading universities in the world. It is among the top 50 universities in the world according to QS World University Rankings of 2020. It stands at number 25 in national university rankings of 2020. Getting a scholarship at Carnegie Mellon University, Australia is the opportunity that every graduate student wants to hop at. Here is how you can secure a scholarship in CMU Australia:
Scholarship details
The Carnegie Mellon University, Australia is offering an amazing scholarship opportunity for students seeking to pursue their master's degree in fall 2020. It bears the costs of accommodation and tuition fees of international students who are eligible to apply for the scholarship.
Scholarship Value
Carnegie Mellon University provides funding to get a graduate-level degree. It offers funds for both types of master's degree programs. This scholarship is worth AUD 20,000 for a 12-month master's program and AUD 30,000 for a 21-month master's program.
Degree level
This scholarship opportunity is only for International students aiming to pursue a master's degree program. This grant is not valid for undergraduate students.
Eligibility Criteria
Students applying for Carnegie Mellon University – Australia are required to meet the following eligibility criteria to get this scholarship in Australia:
The Student applying for the scholarship must belong to a country in either Asia, South America, or Africa.
The student should be able to secure acceptance from the Carnegie Mellon University – Australia in a master's program. Students enrolling in 12-month and 21-month master's degree coursework both are eligible to apply.
The international students enrolling in the master's degree program of August 2020 in CMU Australia are eligible only.
Students are required to respond to the offer letter within the stipulated deadline by the admissions office. Students will be required to pay their deposits in order to be eligible for the grant.
Other terms and Conditions
There are some important points that students applying for this scholarship need to consider before applying for it. The Carnegie Mellon University – Australia does not consider the following students eligible for this scholarship opportunity:
Students having citizenship or permanent residency in Australia or New Zealand are not considered eligible for this scholarship.
Students applying after the orientation or commencement of the program will not be considered for Carnegie Mellon University Australia 2020.
Students getting any other CMU Australia scholarship is not eligible for this scholarship program. Moreover, the students receiving scholarships from the Australian government or getting the Endeavor Scholarship and Australian Awards scholarship are also ineligible for this scholarship.
Students applying for this scholarship program are required to enroll in Carnegie Mellon University – Australia as a full-time student. They need to comply with the academic progress policy of the university.
Students who, without completing their master's degree program, withdraw from the program are required to pay the amount of scholarship granted by the university.
How to Apply
The application process for getting a scholarship at the Carnegie Mellon University of Australia is very simple. The university administration plays a great role in simplifying this application process for international students and saves them from the hassle of going through a long and exhausting process to secure a scholarship. Students applying from any of the countries in Asia, South America, and Africa are directly entered in the pool of scholarship applicants without requiring them to submit the separate scholarship application. Students just need to complete and submit their master's degree application and supporting documents before the deadline. If the students meet the aforementioned eligibility criteria, the university's admissions department offers you the scholarship for your master's program.
Deadline to apply
The last day to submit your complete application for a master's scholarship program at CMU Australia is 15th June 2020.
For further information
If you want to get more information about this scholarship program visit the official website of Carnegie Mellon University by following the link: https://www.australia.cmu.edu/cmu-a-scholarship
Azka Noor is a member of UNCTAD Youth Action Hub, Pakistan, and a student of Economics and Political Science at the Lahore University of Management Science. She has specialized in Search Engine Optimization from The University of California, Davis. The author is an avid researcher aiming to shape the lives of millions by pursuing a career in Education and Public Policy and digitally impacting lives by developing effective content marketing strategies.