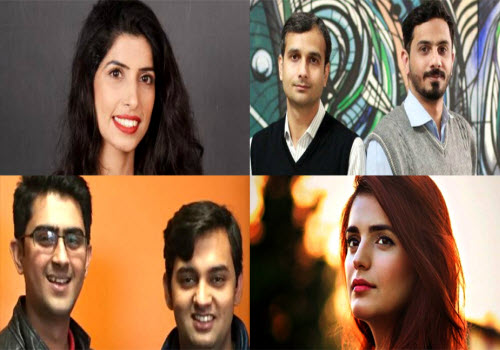 Pakistanis making a mark at the International Level
Education is the most crucial element of a nation as it provides its people with the means of acquiring knowledge, skills, beliefs, values and habits. Hence it forms the personality of the society and its people and plays an important role in defining who they are.
Pakistan has undergone so many events and experiences that it has become difficult for us to define our own personality! Despite the negative image that we have due to political instability, issues such as terrorism, corruption, poverty etc., it is interesting to note that there are many areas in which our people are doing quite well.
For instance, since 2013 our literacy rate has risen by 250%! This is a tremendous amount and such an increase has not been witnessed before anywhere in the world. According to a research by the Institute of European Business Administration in 125 nations, Pakistanis have been ranked as the "fourth most intelligent people" in the world.
The trend of O and A levels has been on the rise and this year Pakistanis have topped the exams. Thirty-eight students from Pakistan has excelled in various subjects in the world and have received Outstanding Cambridge Learner Awards in the Cambridge Assessment International Education's exams held in June 2017.
Forbes, an American business journal, recognized young innovators for their efforts in the "30 Under 30 Asia List, 2018". People from 24 countries made it to the list while nine of them are from Pakistan! The finalists were selected after being critically evaluated by reporters and a panel of experts to ensure a fair judgment and selection of the most talented nominees.
Sadia Bashir who made it to the 30 Under 30 Asia, is a video game producer and developer. She did not take any formal training or classes and learnt video gaming on her own. She has founded the PixelArt Games Academy.
Muhammad Asad Raza and Abrahim Shah developed a healthcare facility Neurostic which offers high quality but affordable wearable and implantable medical devices especially designed for developing countries like Pakistan.
Muhammad Shaheed Niazi has made his way in the category of Healthcare and Science. He has been able to capture the "movement of ions forming a honeycomb-like shape when electrically-charged particles try to pass through a pool of oil."
Hamza Farrukh developed a Social Water Project called Bondh-e-Shams, a solar-powered water system for extracting and filtering water which can serve 5000 people on a daily basis.
Now, who doesn't know Momina Mustehsan from Coke Studio? She is also amongst the Pakistanis who have been recognized by Forbes for their abilities and talent. She uses her popularity for social purposes: "women rights, cyberbullying and mental health awareness."
Shafi brothers are two young brothers who developed an online price comparison engine so that people can compare mobile phones in second and third world countries.
Syed Faizan Hussain has designed products like Edu-Aid, an American Sign Language translating software; One Health, to help experts track outbreaks and Glove Gauge, which aims at facilitating the production process via wearable technology.
We have such great talent in our country. Rather than focusing on the negative aspects of the country and complaining about the hardships, we should take pride in these achievements and inspire our youth to make the best use of their education. Parents need to encourage their children and provide them support. Observe your little ones and see what they are good at and guide them in that field. For those who are approaching their matric/O levels, motivate them to join social communities where they can talk to fellow students from similar backgrounds. Schools should also arrange motivational talks where high achievers should teach younger students how to attempt papers and guide them to select their subjects and career paths in order to help them gain confidence.